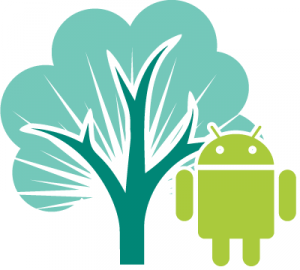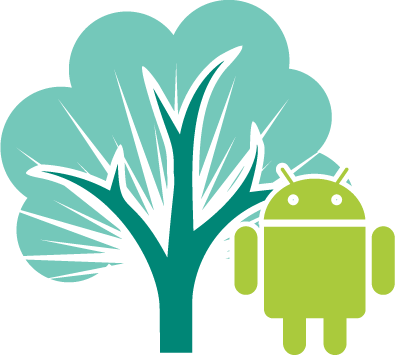 With more and more devices and operating systems becoming popular, we are always asked, "When will RootsMagic be available for _______?" We are working hard to make RootsMagic available on whatever device you use, wherever you go. RootsMagic is already available for Windows and iOS (iPhone, iPad, iPod touch) and even the Mac (with help). Today, we are pleased to add Android to that list!
So now all you Android-gadget-groupies can easily take and show off your family history with you wherever you go.  RootsMagic lets you carry your genealogy on your Android device!  It's fast, easy, and free!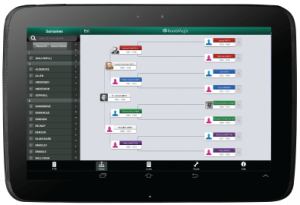 The app provides many useful features including:
Access your actual RootsMagic files via iTunes or Dropbox – RootsMagic for iPhone, iPad, and iPod touch uses your actual RootsMagic files- no conversion needed. You can copy as many files as you want right on your device via iTunes or Dropbox. Users of other genealogy software such as PAF, Family Tree Maker, Legacy Family Tree, and others can convert their files into viewable RootsMagic files using our free desktop software.
Easily search and explore your family tree – Familiar Pedigree, Family, Descendant, and Individual Views help you quickly explore your family tree. You can also search for specific people by name or record number.
View pictures, notes, and sources – All of your RootsMagic data is available inside the app. Touch any name to see more information about that person as well as family members. All of a person's information is there including notes, sources, and pictures.
Lists – Browse lists of your information and view more information about sources, to-do items, research logs, media, addresses, repositories, correspondences, and places.
Tools and Calculators – useful tools to assist you in your research including a perpetual calendar, date calculator, relationship calculator, and soundex calculator
The app is available right now on Google Play and the Amazon appstore. More information is available at www.rootsmagic.com/app.
Frequently Asked Questions
Will the Android app run on my Kindle