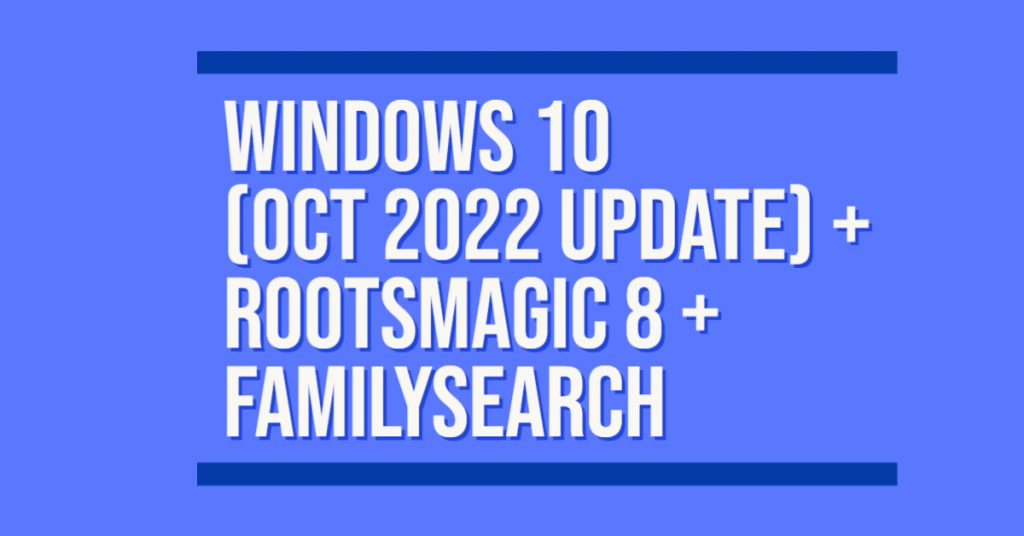 We've received reports from some users who have installed the Windows 10, October 2022 updates (version 21H1 or 21H2) and have discovered that RootsMagic 8 can no longer log into FamilySearch.
After some investigation, we have learned of a known issue in Microsoft's update that can break the TLS internet security protocol. This affects not only RootsMagic 8, but many other products, including some of Microsoft's own software.
To be clear:
This issue only affects RootsMagic 8 (not previous versions) running on Windows 10 with the October 2022 Windows updates.
Windows 7, 8, 11, and macOS are not affected.
Not everyone who has Windows 10 with the update is affected.
This Windows issue is affecting other software and not just RootsMagic 8.
If you have Windows 10 and have not yet installed the October 2022 updates, we recommend you hold off on doing so.
Fixing It (Updated)
If you have Windows 10, have installed the October 2022 updates, and cannot connect to FamilySearch using RootsMagic 8, you have 3 options to resolve the issue:
Install Microsoft's fix. Microsoft has released an emergency fix (KB5020435) for this issue which can be downloaded and installed from these links:
Upgrade to Windows 11. If your computer is compatible with Windows 11, you may upgrade by following these instructions. Windows 11 does not have this problem, and RootsMagic 8 is compatible with Windows 11.

or Uninstall the October 2022 Update to Windows 10. You may also fix the problem by uninstalling the offending Windows update by following these instructions. You'll need to uninstall "Security Update for Microsoft Windows (KB5018410)."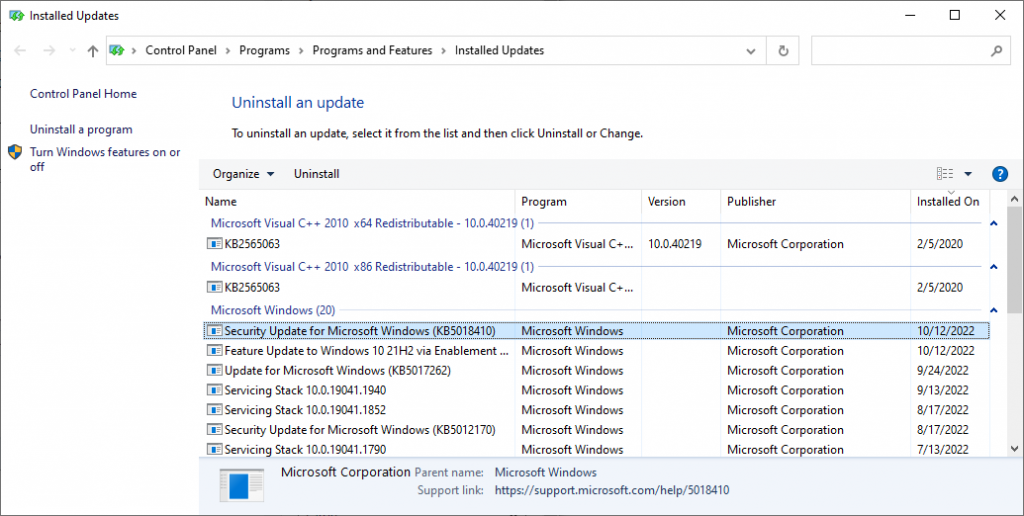 Thank you for your patience and understanding.