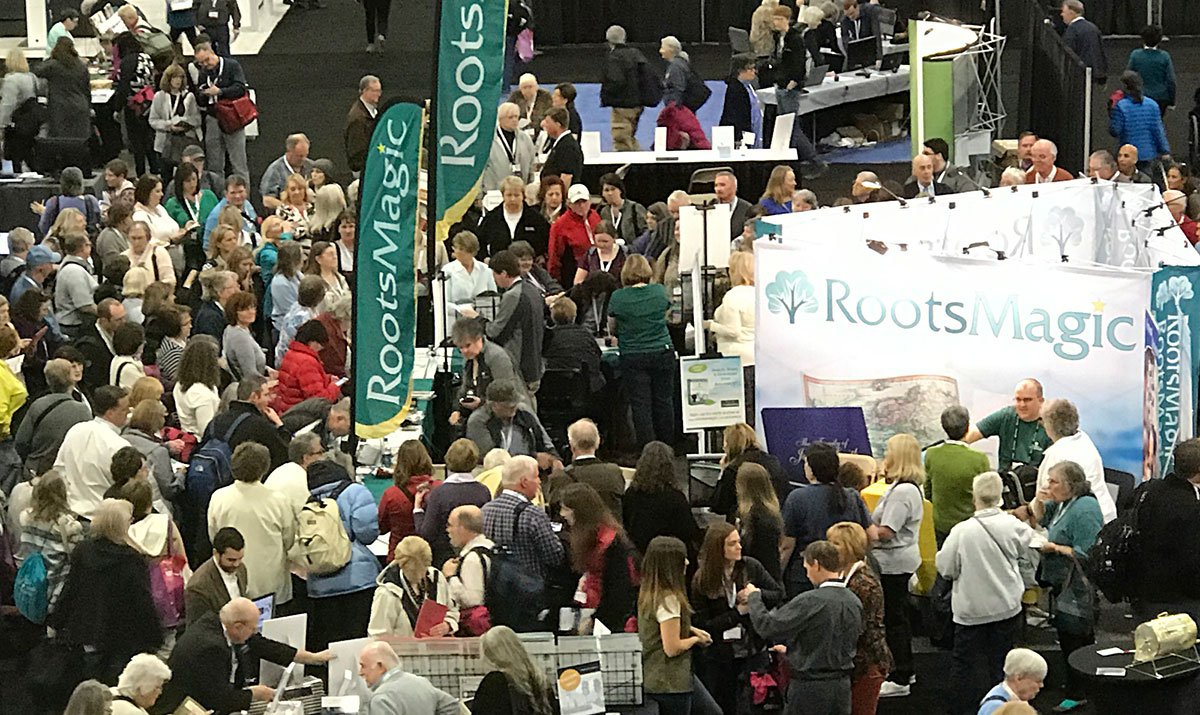 It's almost here! We're pleased to again sponsor the largest genealogy conference in the world: RootsTech! It's being held Wednesday, February 27 through Saturday, March 2, 2019, at the Salt Palace in Salt Lake City, Utah. We've been a part of it since the beginning and this year is no exception.
Expo Hall
Don't miss the expo hall with the largest gathering of genealogy products and services in the country. Be sure to visit the RootsMagic booth (#1125) to meet the RootsMagic staff, ask questions, and get special discounts on RootsMagic products.
Expo Hall hours (subject to change) are:
Wednesday, February 27, 2019, 6 pm – 8 pm
Thursday, February 28, 2019, 9 am – 6 pm
Friday, March 1, 2019, 9 am – 6 pm
Saturday, March 2, 2019, 9 am – 2 pm
And while you're there, you can be one of the first to see our latest creation- RootsMagic 8!
RootsMagic 8 Preview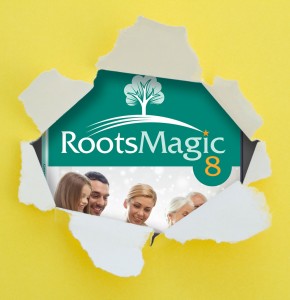 Stop by our booth to see a special preview of our amazing new release- RootsMagic 8 (coming soon)! We're also giving away a full license for RootsMagic 8 with every copy of RootsMagic 7. That means that you can buy RootsMagic 7 for only $20 at the conference and get a free upgrade to RootsMagic 8 at the same time. It's your chance to get this future release at today's prices!
RootsMagic 8 in the Demo Theater
After you've walked the halls of RootsTech, nothing sounds better than a soft, comfortable couch. And the Expo Hall Demo Theater is full of them! Join us for a quick demonstration of RootsMagic 8 in the theater where you'll get a chance to relax, learn something new about your favorite software, and maybe even take a little nap.
Time: Thursday, February 28, 2019, 4:20-4:35 pm
Place: Expo Hall Demo Theater, Salt Palace Convention Center
Other Classes and Keynotes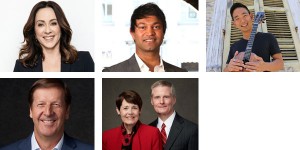 RootsTech also has some amazing speakers lined up including Patricia Heaton, Emmy award-winning actress; Saroo Brierley, bestselling author; Jake Shimabukuro, chart-topping ukulele artist; Steve Rockwood, CEO of FamilySearch; and Elder David A. Bednar of the Quorum of the Twelve Apostles and his wife, Sister Susan K. Bednar. There are also over 300 breakout sessions taught by industry experts for beginners and experts alike.
See You There!
As you can guess, we've been very busy working on RootsMagic 8 and getting ready for RootsTech. We're excited to show you a little of what we've been up to and to meet with so many of you in person. For those of you fortunate enough to be able to attend RootsTech, we look forward to seeing you. And if you're not going to be able to join us there, don't worry- we'll be sharing more news in the near future.