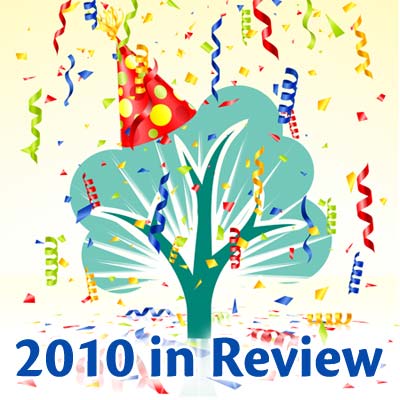 Well, 2010 has been yet another busy year for us.  As has become tradition here at RootsMagic, we'd like to review the last 12 months with you, our users.  If you're not one to dwell on the past, check back tomorrow as we present our 2011 New Years' Resolutions with a peek at our plans for the coming year.  But until then, fire up the flux capacitor and set time circuits to January 1, 2010!
Genealogy Goes Mainstream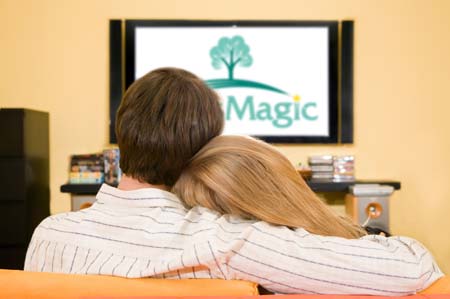 In this time of great uncertainty, more and more people are becoming interested in learning about and preserving their family history.  As one new RootsMagic user pointed out to us, "people are looking for more meaningful hobbies".
One of the most exciting developments of 2010 was the introduction of not one, but three U.S. television series devoted to family history- Who Do You Think You Are?, Faces of America, and The Generations Project.  And we've definitely felt the effects as millions of people have watched these programs and been inspired to trace their own roots.
At RootsMagic, we're pleased to have contributed in a small way to this proliferation of pedigrees by sponsoring the inaugural season of The Generations Project.  If you missed any of these programs, you can still watch previous episodes online and new seasons of Who Do You Think You Are? and The Generations Project will begin in the next few weeks.
Watch Us Grow
2010 has been a year of tremendous growth for RootsMagic.  We feel very fortunate that in these days of economic uncertainty, not only have we been able to stay in business, but we've been able to grow as a company.  Just as we did in 2009, to keep up with this growth, we've hired additional sales and support staff.  We've also released several free updates to our software which address bugs and add new features suggested by our users.  We've also beefed-up our knowledge base with many new helpful articles and walk-throughs.  We recognize that this growth is only possible because of your support and eagerness to tell your friends and family members about us.  Thank you!
We Get Around
In 2010, we traveled more miles, taught more classes, and attended more conferences than we ever have before.  In fact, there were many weekends where we were attending multiple conferences at the same time- all to reach out and connect with you, our users.  Thank you to all the societies, user groups, family history centers, and companies that organized these events.  And thank you to all of you who came to see us!  By far, the most rewarding aspect of these events is the chance to meet our users face-to-face, answer your questions, and receive your suggestions.
Awards
We've been honored with several awards this year including: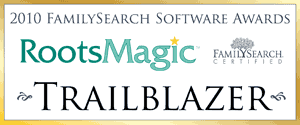 2010 FamilySearch Software Award
"Trailblazer"
In a follow-up to our 2009 FamilySearch awards for Best Dashboard and Easiest to Sync, we were honored with the Trailblazer award in 2010 for our work in staying at the forefront of FamilySearch technology.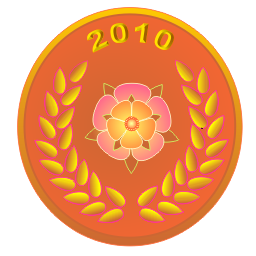 GeneAwards 2010
Best Genealogy Product of 2010
For the second year in a row, RootsMagic 4 has received the GeneAward for Best Genealogy Product of the Year.
Thank You!
We know this always sounds clichéd, but none of this would have been possible without you and your support.  2010 has been a big year for us and, rest assured, we're working hard to make 2011 even better!