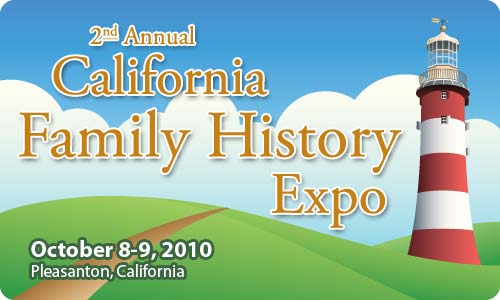 We are pleased to sponsor the California Family History Expo on October 8-9, 2010 at the Alameda County Fairgrounds in Pleasanton, California.   Visit our booth, attend our classes, or take away one of our over $700 worth of prizes!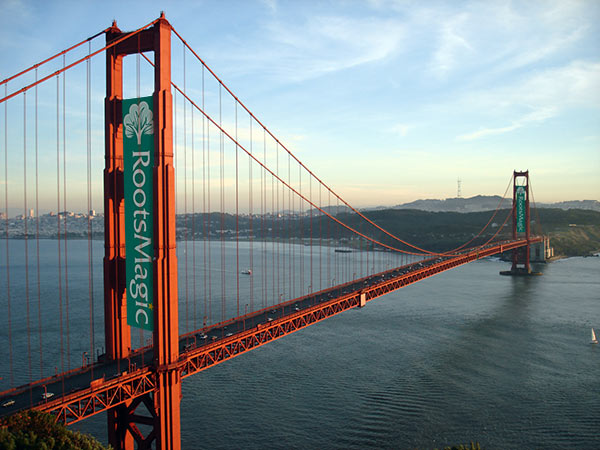 Free Exhibit Hall!
Visit us at the RootsMagic booth in the Expo's exhibit hall and experts will be on hand to answer questions about the RootsMagic software.  Don't miss special conference discounts on various RootsMagic products. The Exhibit Hall also features family history vendors from across the world. The Exhibit Hall is free to the public and is open:
Friday, October 8: 9 am – 6 pm
Saturday, October 9: 9 am – 4:00 pm
Free RootsMagic Classes!
Come learn about the features in RootsMagic 4 in 3 free classes.  That's right, these classes are FREE to anyone (but you do have to come pick up a ticket from our booth to attend).
What's New in RootsMagic 4, Part I – Friday 11:30 am, Mineral & Gem Room 103 (Building O)
Personal Historian: Bringing Life to Your Life Stories – Friday, 1:30 pm, Agriculture Room 102 (Building P)
What's New in RootsMagic 4, Part II– Saturday, 11:00 am, Mineral & Gem Room 104 (Building O)
Free Exhibit Hall Mini-Classes!
In addition to our full-length classes, we're also be teaching free RootsMagic mini-classes in the exhibit hall.  These mini-classes will be about 15 minutes long and will be held at our booth during the break between the regular classes.
Data Clean-Up in RootsMagic 4, Friday 4:05 pm, RootsMagic Exhibitor Booth
Entering Sources into RootsMagic 4, Friday 5:35 pm, RootsMagic Exhibitor Booth
Publishing a Book with RootsMagic 4, Saturday 9:05 am, RootsMagic Exhibitor Booth
Running RootsMagic from a Flash Drive, Saturday 12:35 pm, RootsMagic Exhibitor Booth
Mapping Your Ancestors with Family Atlas, Saturday 2:05 pm, RootsMagic Exhibitor Booth
Creating a Shareable CD with RootsMagic 4, Saturday 3:35 pm, RootsMagic Exhibitor Booth
Fun Prizes!
And to help show off some of the great features in RootsMagic 4, we're going to give away these great prizes in each of our free RootsMagic classes.
4GB RootsMagic flash drive with RootsMagic 4.  That's right, RootsMagic 4 will run directly off a flash drive.  And with the included RootsMagic To-Go program you can easily transfer your data back and forth between your desktop computer and your flash drive as well.
$25 gift certificate from Generation Maps.  Generation Maps makes it easy to print those large wall charts you've created in RootsMagic 4.
Plus a bunch of stuff just for fun: RootsMagic tote bags, badge holders, and more!
Other Classes!
Over 100 other classes will be presented by industry leaders and experts from the local and national genealogical community.  Products and services from genealogy companies will also be showcased in an exhibit hall where you can meet with specialists for free personal consultations on research questions or problems.
If you wish to attend the other classes, registration is just $75.00 for both days or $40.00 for a single day.  Individuals who want to attend only one or two classes and visit the Exhibit Hall can register for single classes at $12.00 each.
Expo details and the class schedule are available online at: www.FHExpos.com.