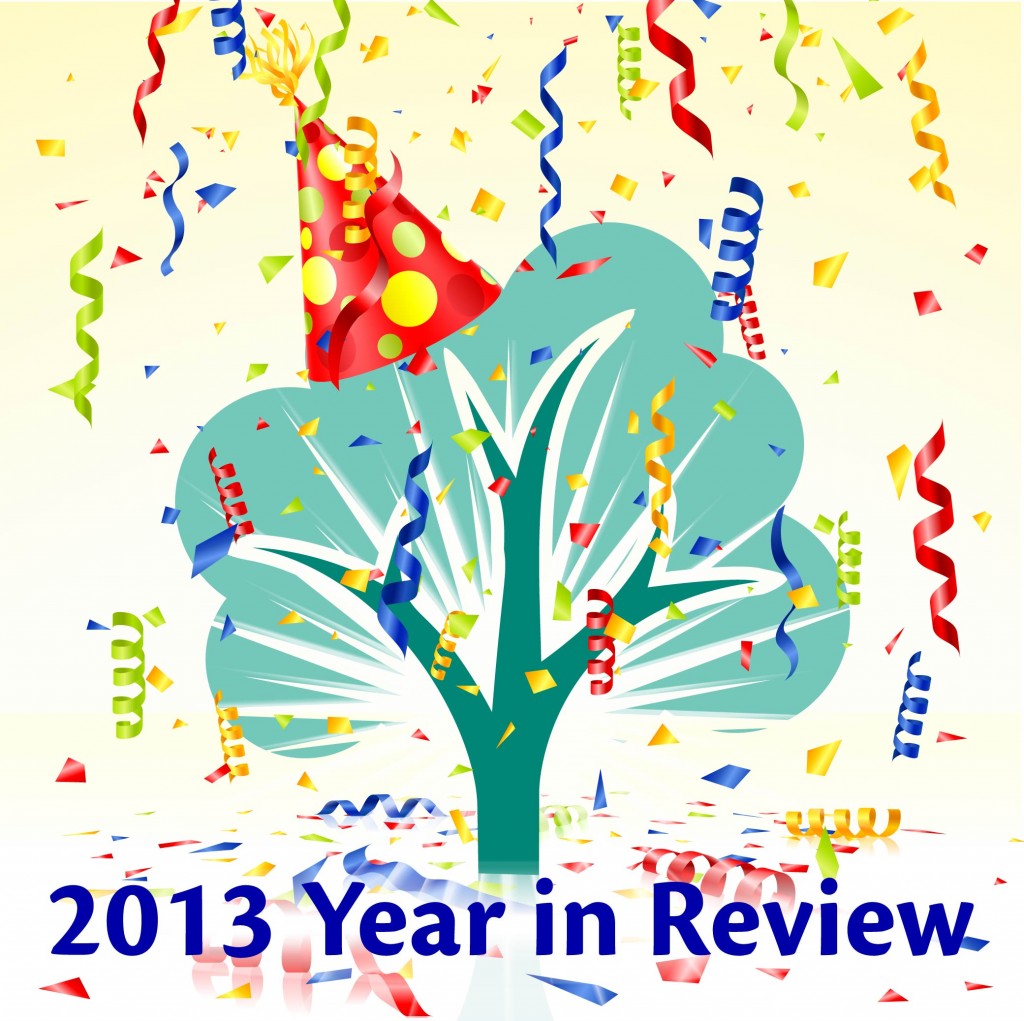 It's New Years Eve here in the RootsMagic underground labs which means that it is time for us to crawl out and spend some quality time with friends and family.  It also means that it is once again time to reflect on all that has happened this past year.  And don't forget to check back on Wednesday as we present our resolutions for 2014.  But until then- let's all gather in the TARDIS (don't worry, its bigger on the inside) and travel back to January 2013.
Help Us Help You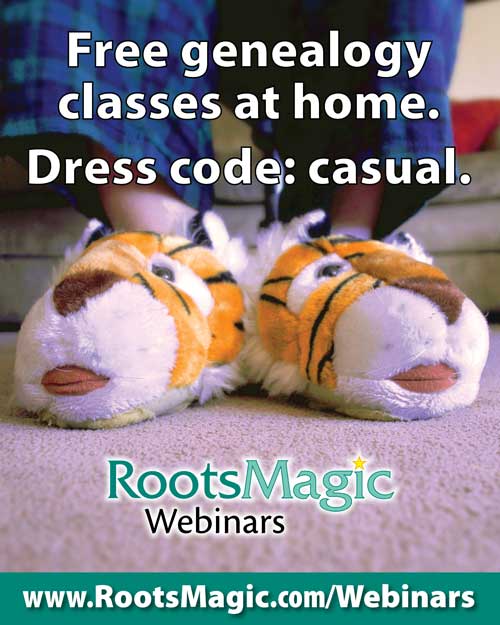 We know that one of the reasons our loyal users love RootsMagic so much is that no other genealogy software provides the level of support and training that we do.  Over the past three years, we have pioneered the use of "webinars", or free online classes, to help you learn anything you wanted to know about our software.  Our webinars have been viewed and downloaded over a million times from users in nearly every country on the globe.  And best of all, all of our webinars are archived and still available, free of charge.
One of the most frequent requests for our online instruction was for smaller, briefer tutorial videos that focused on very specific tasks. With this in mind, we introduced our YouTube channel, RootsMagic TV.  These videos are usually only a few minutes long and quickly show you how to do particular task without the details and explanations that you'll find in our regular webinars.  Best of all, because they are hosted on YouTube, they are easy to share with others via e-mail or social networks.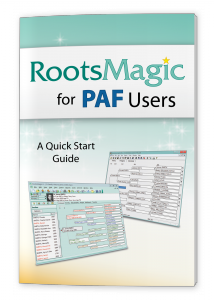 In June, FamilySearch announced the retirement of its Personal Ancestral File (PAF) genealogy software and recommended that PAF users upgrade to FamilySearch-partnered software like RootsMagic.  To make the transition as easy as possible for PAF users, we created a free 16-page, full-color booklet titled, "RootsMagic for PAF Users: A Quick Start Guide".  We mailed out thousands of of these printed guides while thousands more downloaded the PDF version.
 Conferences, Sponsorships & Awards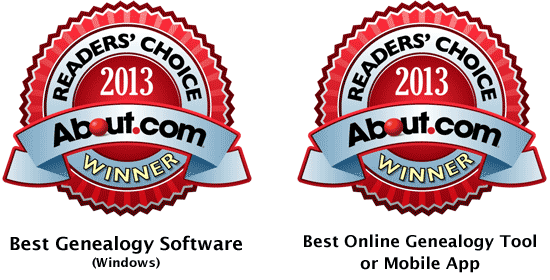 In March, About.com Genealogy hosted the "2013 About Genealogy Readers' Choice Awards".  Readers nominated and voted for their favorite products and organizations.  We were honored to receive two awards for:
At the RootsTech conference in March, we once again gave away two iPads in the RootsMagic 2013 RootsTech Treasure Hunt.  Just as in 2012, it was a lot of fun and brought some well-deserved attention to bloggers in our genealogy community.
We attended conferences all over the United States from Southern California to Las Vegas to Indiana.  It's also been our privilege to sponsor two great genealogy podcasts- The Genealogy Gems with Lisa Louise Cooke and The Genealogy Guys with George Morgan and Drew Smith.
Leading the Way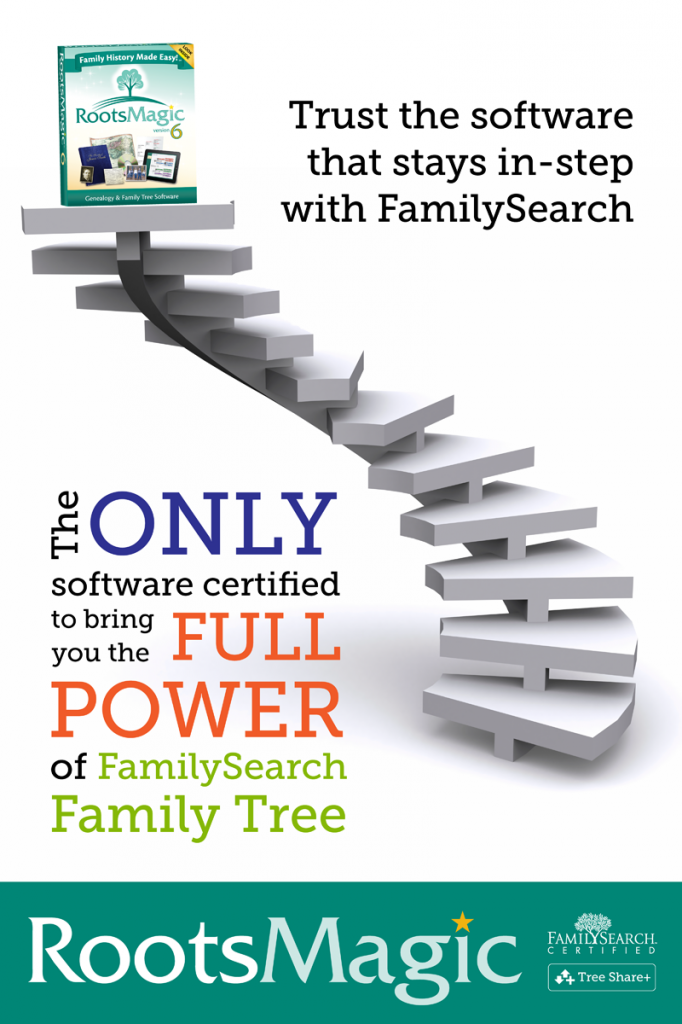 2013 saw several free updates to RootsMagic 6 that were firsts in the genealogy world.  In March, we became the first software certified to share data with FamilySearch Family Tree.  FamilySearch Family Tree is a new way to organize and record your genealogy online. It is free, is available to everyone, and provides an easy way to discover your place in history with free tools to help you preserve and share your family's story for generations to come.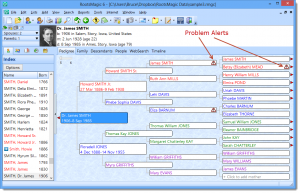 In July, we introduced the world to "Problem Alerts".  With Problem Alerts, RootsMagic will find any potential data entry errors (people born before their parents, etc.) in the background and display an alert next to the name of any person with a potential problem.  This alert will show on the pedigree, family, and descendant views.  This feature is a huge hit with our users and the genealogy community at-large.
More Devices, More Platforms

Like you, we know how important it is to have your information where and when you want it.  One of our resolutions for this past year was to bring RootsMagic to even more platforms and devices.  We had already brought you RootsMagic for Windows Desktop, RootsMagic for iPhone, iPad, and iPod touch, and My RootsMagic online publishing.  In 2013, we released the beta version of RootsMagic for Android.  After much testing and feedback from our users, we are almost ready for the official release.  Watch this blog for an announcement in the very near future!
Happy Birthday to Us?
2013 was the year that RootsMagic had its ten-year anniversary.  We wish we could say "celebrated" its ten-year anniversary but, in all honestly, we didn't realize it had been ten years until it was pointed out to us earlier today by Tamura Jones.  RootsMagic 1.0 was officially released on February 4, 2003.  Oh well, maybe we'll do something for the 11th anniversary 🙂
Thank You!
We sincerely mean it when we say that none of this would have been possible without you and your support.  We are grateful for the wonderful support, enthusiasm, and encouragement that we receive from our community.  We are humbled by the knowledge, patience and wisdom which we so often see freely shared among RootsMagic users.  2013 has been an incredible year for us thanks to you!