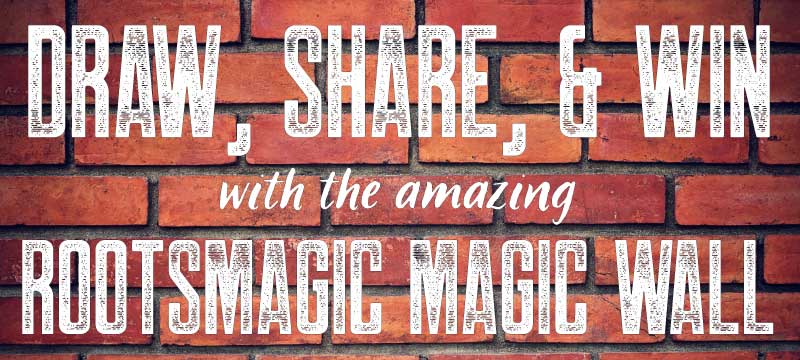 RootsTech is almost here and you can read about our exhibit, discounts, classes, and demos.  We also promised to tell you about two different games and giveaways that we're participating in. The first is the "GBA.Buzz Scavenger Hunt" and the second is our new "RootsMagic MagicWall".
Now, you may or may not be familiar with "mermaid fabric". It's an amazing fabric covered with two-toned sequins that lets you reverse the color by simply brushing against it with your hand or finger. If you haven't played with it before, take our word for it- it is mesmerizing. Most people have played with a small pillow or shirt with this fabric on it. Well, we're bringing to RootsTech a wall covered with 28 square feet of the stuff! We call it, the "RootsMagic MagicWall".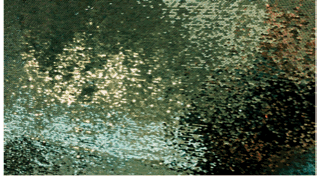 And we'll have it at our booth in the RootsTech expo hall where you are free to brush, touch, write, doodle, and draw to your heart's content. But we aren't stopping there. We're also giving away some fun prizes every day for people who stop by and play on the MagicWall.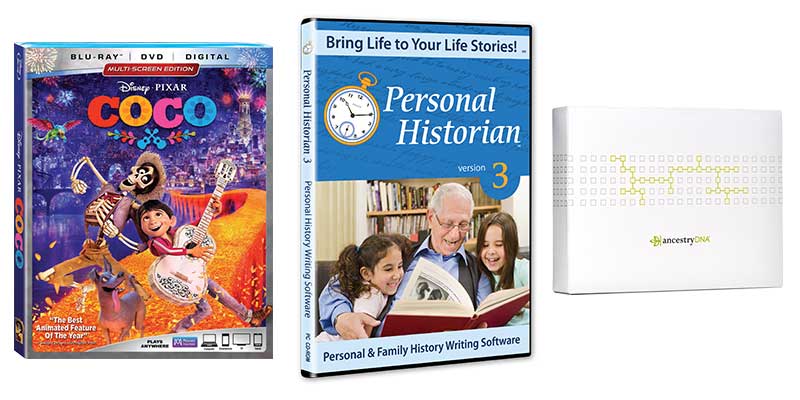 Each day, Thursday through Saturday, we'll be giving away 1 copy of Disney/Pixar's "Coco", an amazing animated film about family history and preserving memories; an Ancestry DNA testing kit, and a copy of our brand new Personal Historian 3 personal and family history writing software.
To enter to win:
Stop by the RootsMagic booth (#727) and draw something on the RootsMagic MagicWall.
Take a picture of yourself with your masterpiece.
Post the picture to Facebook, Instagram, or Twitter using the hashtag, "#RootsMagic". Make sure your post is publically visible so we can see and count your entry.
Three entries will be randomly selected Thursday at 11:59 pm MST, Friday at 11:59 pm MST, and Saturday at 1:59 pm MST to win 1 of each day's prizes (9 winners in total). You will need to post a picture each day to qualify for that day's drawing.
Winners' names will be posted at the RootsMagic MagicWall and winners will be responsible for collecting their prizes from the RootsMagic booth before the end of the conference at 4:00 pm on Saturday.
Good luck and we'll see you at RootsTech!