One of the biggest new features in RootsMagic 7 is our amazing WebHints™. RootsMagic automatically searches your favorite genealogy record sites including FamilySearch and MyHeritage for possible matches to your data. As matches are found, a light bulb appears next to each person's name. Clicking on the light bulb opens up a web browser with the matching records (some records may require a subscription).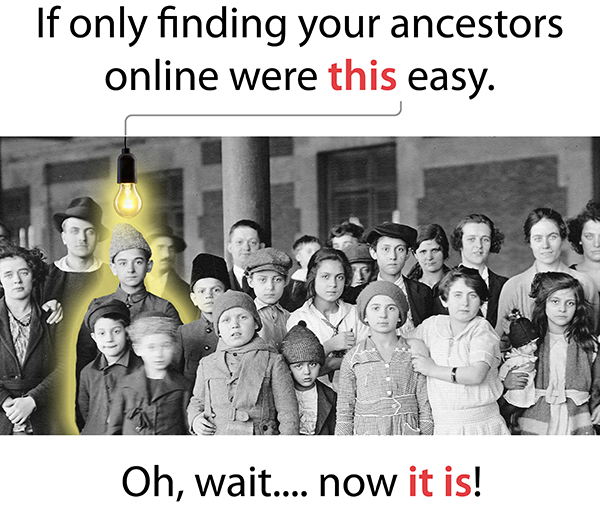 RootsMagic is the first software to search multiple providers for matching records. And with today's update (7.2), we are excited to welcome Findmypast to our WebHints!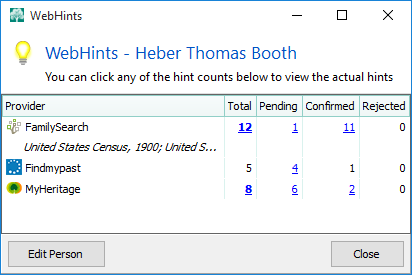 Findmypast is a British-owned world leader in online genealogy. They have over 4 billion historical records from around the world with more being added every week. With more than 1,000 exclusive collections, Findmypast has records which you just won't find anywhere else.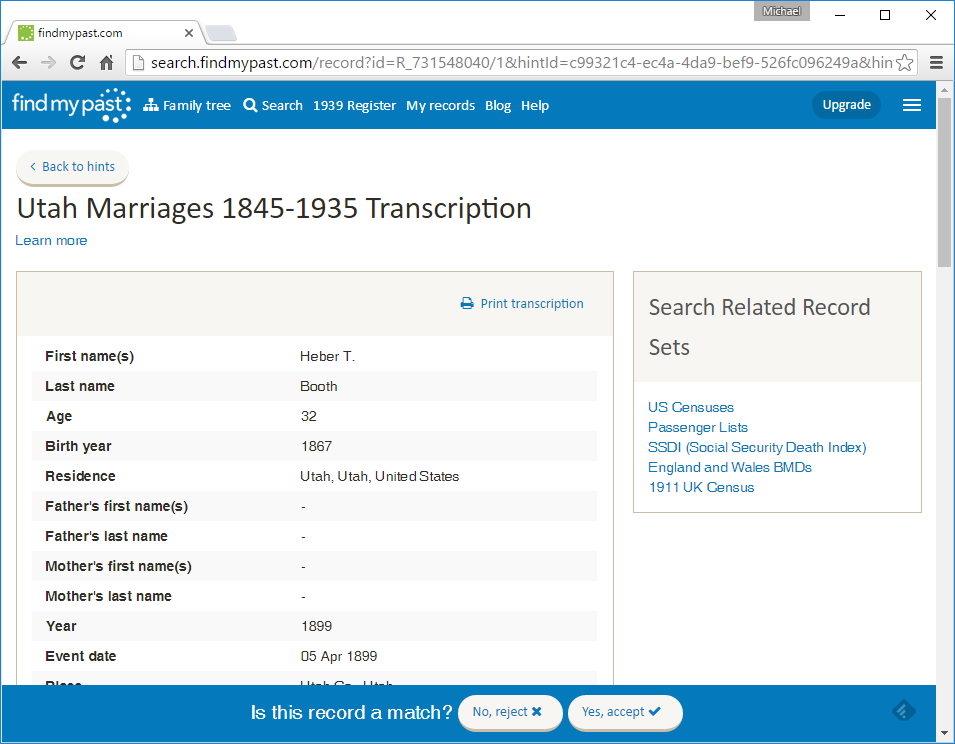 Personally, almost all of my ancestral lines go back to England and Scotland. So Findmypast's 1 billion records from the British Isles are especially valuable to me including their collection of more than 182 million historic British and Irish newspaper articles, ship passenger lists, and over 30 million exclusive parish records. Having these records at my fingertips from inside of RootsMagic has opened up a whole new world for my research!
Special Offer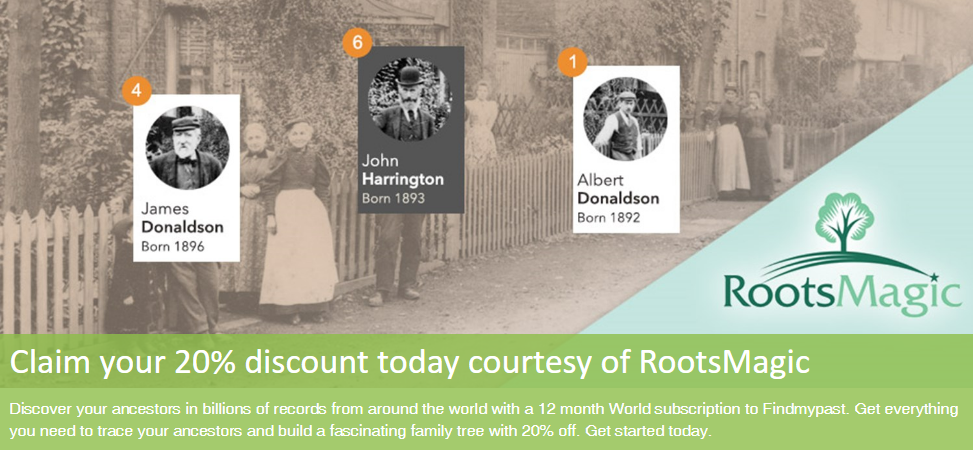 To celebrate this announcement, Findmypast is offering RootsMagic users a 12-month World subscription with a 20% discount. So now is the perfect time to play around with RootsMagic and Findmypast and see how they can benefit your family history. To get your discount, visit http://www.findmypast.com/rootsmagic-launch. Better hurry- this offer is only good through Thursday, May 19, 2016.
So could your research use a boost? Then get the latest update to RootsMagic 7 and put the power of our WebHints to work for you today!
Questions and Answers
How do I get this update?
If you already have RootsMagic 7 or our free RootsMagic Essentials, you can download and install the update by selecting Help > Check for Updates from the RootsMagic main menu. You may also download the update manually here.
If you don't have RootsMagic or use a version earlier than 7, you may try RootsMagic Essentials for free and purchase the upgrade at any time.
How do I enable RootsMagic WebHints for Findmypast?
If WebHints are enabled in your file, RootsMagic will begin searching Findmypast as soon as the update is installed. If WebHints are not enabled in your file, you may turn them on (or off) by selecting Tools > File Options > WebHints from the main menu.
Do I need a Findmypast subscription to view the records?
RootsMagic can search Findmypast for records matching your ancestors and display WebHints without a Findmypast account. To view records, you will need a Findmypast subscription.
What does the new green dot on a light bulb mean?
As we've added more providers to our WebHints, we've had requests for a way to know when all of the providers have been searched. The green dot means that RootsMagic is still searching for hints. When it disappears, it means that all possible hints are now available for that person.