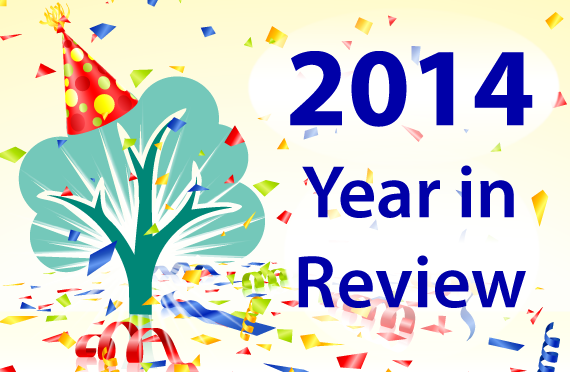 Can you believe that it is New Years Eve already? As is tradition, we in the RootsMagic underground labs like to reflect on all that has happened this past year.  And don't forget to check back on Thursday as we present our resolutions for 2015.  But until then- let's flip the calendar all the back to the beginning of 2014.
RootsMagic for Android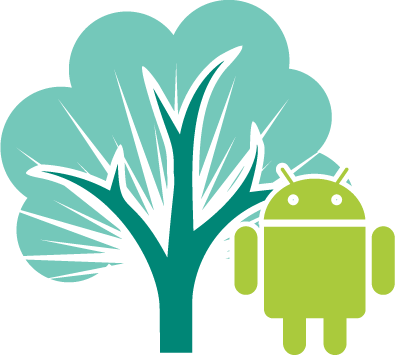 On February 7, we officially released our free RootsMagic for Android app. It was the latest step in our efforts to make RootsMagic available on whatever device you use, wherever you go. Android was the latest platform to join RootsMagic for Windows, iOS (iPhone, iPad, iPod touch) and even the Mac (with help).
 Support and Tips
We know that one of the reasons our loyal users love RootsMagic so much is that no other genealogy software provides the level of support and training that we do.  Over the past four years, we have pioneered the use of "webinars", or free online classes, to help you learn anything you wanted to know about our software.  Our webinars have been viewed and downloaded over a million times from users in nearly every country on the globe.  And best of all, all of our webinars are archived and still available, free of charge.
We've also answered the demand for smaller, briefer tutorial videos that focused on very specific tasks. With this in mind, we introduced our YouTube channel, RootsMagic TV.  These videos are usually only a few minutes long and quickly show you how to do particular task without the details and explanations that you'll find in our regular webinars.  Best of all, because they are hosted on YouTube, they are easy to share with others via e-mail or social networks.
In 2014, we've added regular tips and articles via this blog. These have been warmly received and we've loved hearing your feedback on them. They include:
A New Home for The Master Genealogist Users
On July 29, Wholly Genes Software announced that they would be discontinuing "The Master Genealogist" (TMG). On September 24, we released an update to RootsMagic that added a direct TMG import.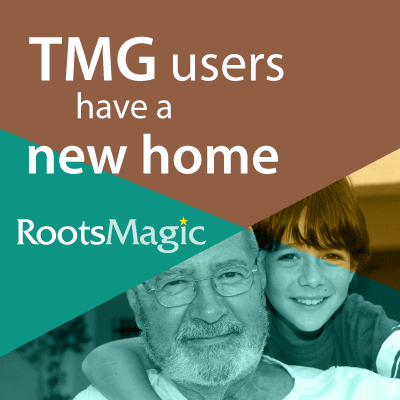 This direct import not only imports basic genealogical information from TMG like names, events, notes, and media, but also imports witnesses (with roles), source templates, and sentence templates. In fact, RootsMagic has the most complete TMG import available anywhere. Of course, due to different data models and template languages, no import can be 100% perfect but we prepared a guide to make the transition as smooth as possible.
MacBridge – Run RootsMagic on Your Mac Without Windows
On September 5, we released MacBridge for RootsMagic.  MacBridge for RootsMagic allows you easily install and run RootsMagic on your Mac in mere minutes with almost no additional setup or configuration.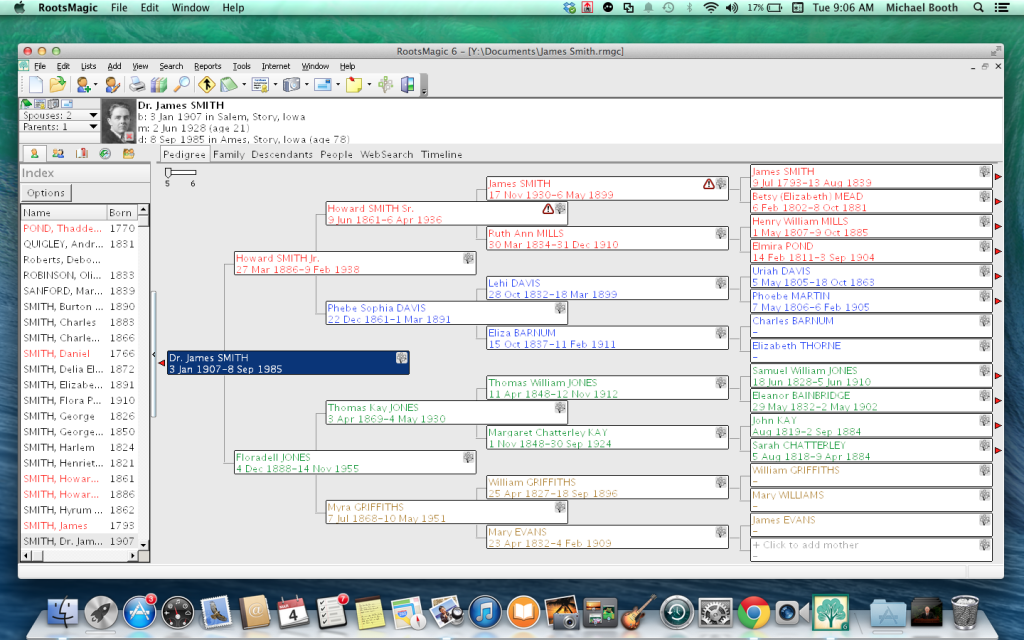 MacBridge for RootsMagic is different than other solutions you may be familiar with. For starters, it does not install Windows on your Mac. It also does not create a slow and bulky virtual computer. It runs right on your Mac, using your Mac file system. You can even put the RootsMagic icon on your dock for easy one-click access! So while we are busily working on an actual native Mac version of RootsMagic, MacBridge for RootsMagic gives you the ability to work on a Mac today.
RootsMagic 7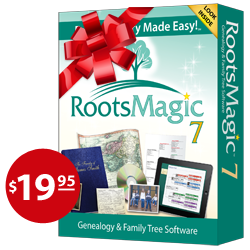 On November 25, we released our brand-new RootsMagic 7. RootsMagic 7 adds DataClean, File Compare, even better online publishing, and the industry's only multi-platform record hints, providing automatic hinting from both FamilySearch and MyHeritage. This upgrade has been our biggest and most successful to date and we're thrilled with how well it has been received. Owners of previous versions of RootsMagic can upgrade for only $19.95
Thank You!
It sounds cliched, but we mean it when we say that none of this would have been possible without you and your support.  We are grateful for the wonderful feedback, enthusiasm, and encouragement that we receive from our community.  We hope that our work is deserving of your trust and support. 2014 has been an amazing year for us thanks to you!