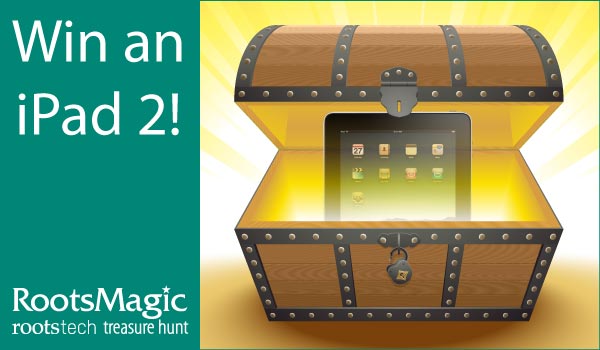 The RootsMagic 2012 RootsTech Treasure Hunt is now over.  We wanted to thank the bloggers who placed clues on their sites: Becky's Grace and Glory (Becky Jamison), DearMYRTLE (Pat Richley-Erickson), Elyse's Genealogy Blog (Elyse Doerflinger), Food.Family.Ephemera (Gena Philibert Ortega), GeneaBloggers (Thomas MacEntee), Genealogy Gems Podcast (Lisa Louise Cooke), Genealogy's Star (James Tanner), Genea-Musings (Randy Seaver), Granite Genealogy (Sue Maxwell), Renee's Genealogy Blog (Renee Zamora), Ruth's Genealogy (Ruth Stephens), The Accidental Genealogist (Lisa Alzo), The Chart Chick (Janet Hovorka), The Genealogy Blog (Leland Meitzler), and We Tree Genealogy Blog (Amy Coffin).
Many of the bloggers said they had record-setting traffic to their blogs from the thousands of RootsMagic users from around the world who followed the links to find the clue words.  And we heard from many of you who enjoyed discovering new blogs and podcasts with such a variety of personalities and styles.
For those of you that are curious, the 15 words formed this important message:
"Little Orphan Annie says Always Use Roots Magic and Be Sure to Drink Your Ovaltine"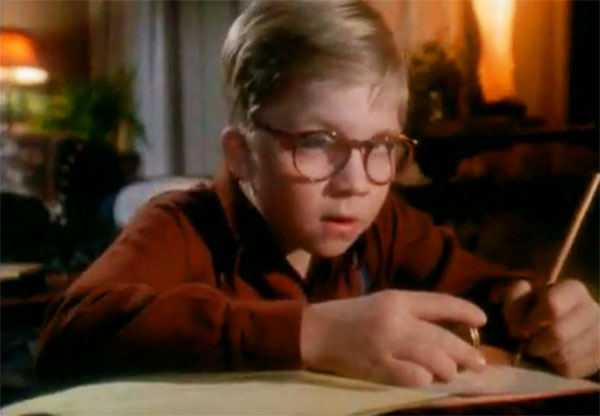 "A Christmas Story" Copyright Warner Bros. Entertainment Inc.
We held our first drawing at the actual RootsTech conference and gave an iPad 2 to Margie Grider.  And for those who weren't able to attend RootsTech in person, we held a second drawing for online entries.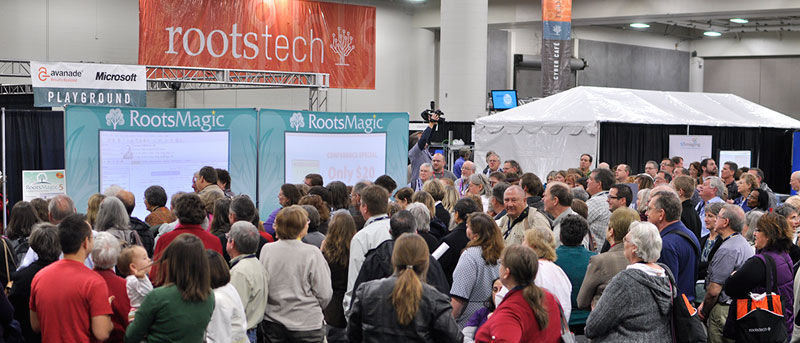 And the winner of an iPad 2 in our online drawing is Barbara Perkins of Vancouver, Washington!  We also drew three more winners who will each receive a RootsMagic super pack which includes RootsMagic 5, Getting the Most Out of RootsMagic 5, Personal Historian 2, Family Atlas, Family Reunion Organizer, and RootsMagic Webinars on CD Volumes 1 and 2, all in a RootsMagic tote bag.  Congratulations go to Henry Boelte of Norfolk, Virginia; Roger Wells of Lexington, Kentucky; and Beryl Godwin of Southend-on-Sea, England!
Thanks to the thousands of you who participated in our treasure hunt.  We had a lot of fun putting it together and we hope you had a lot of fun participating.  Look for more treasure hunts, more connections with the genealogical community, and more magic in the future!