In today's preview of RootsMagic 8, we're going to look at files and the new "File view" found on the Navigation bar.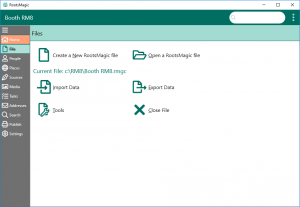 First of all, version 8 will carry over all of your work from previous versions of RootsMagic. Slight upgrades will be made to the file to support the new features in RootsMagic 8, similar to how RootsMagic 7 upgraded files from previous versions. Also, the format is identical whether you are using Mac or Windows- so you can use the same file on either operating system.
Judging from our support requests, we know many of you struggle with working with and organizing your files. Fortunately, the File view makes it easy to create, find, and open your RootsMagic files in a single screen which guides you step-by-step through your options.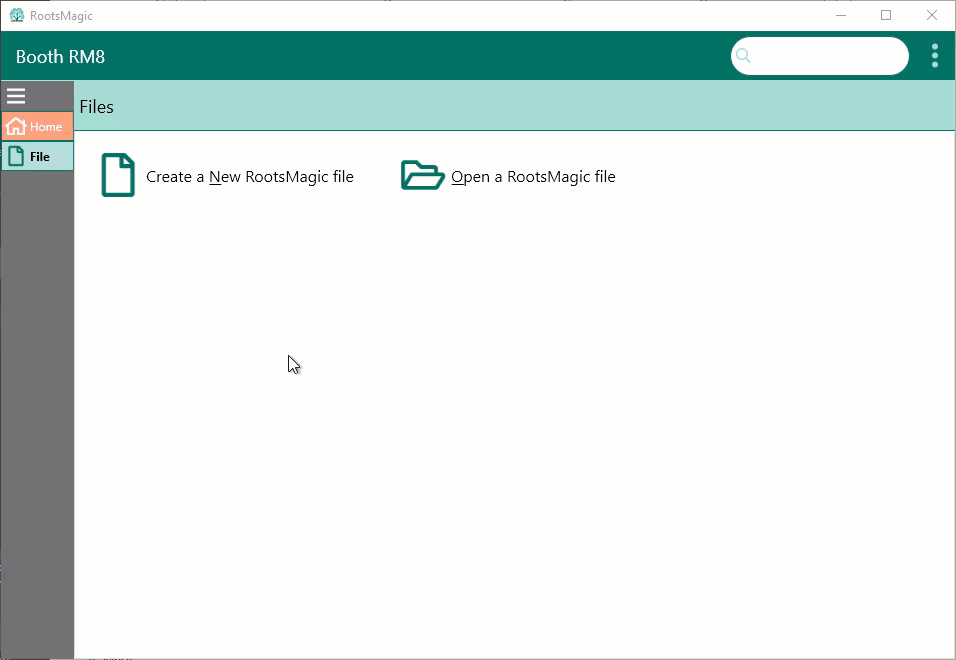 For example, to create a file, you just click Create a New RootsMagic file, then choose from an Empty File, Import from Another Program, or Download from an Online Tree. Choose a filename and additional options, and voila! Your new file is ready.
And the days of misplacing your files are over! When the File view needs you to select a file, it presents a list of recently-used files. It also automatically searches your computer for more files, adding them to the list as it finds them.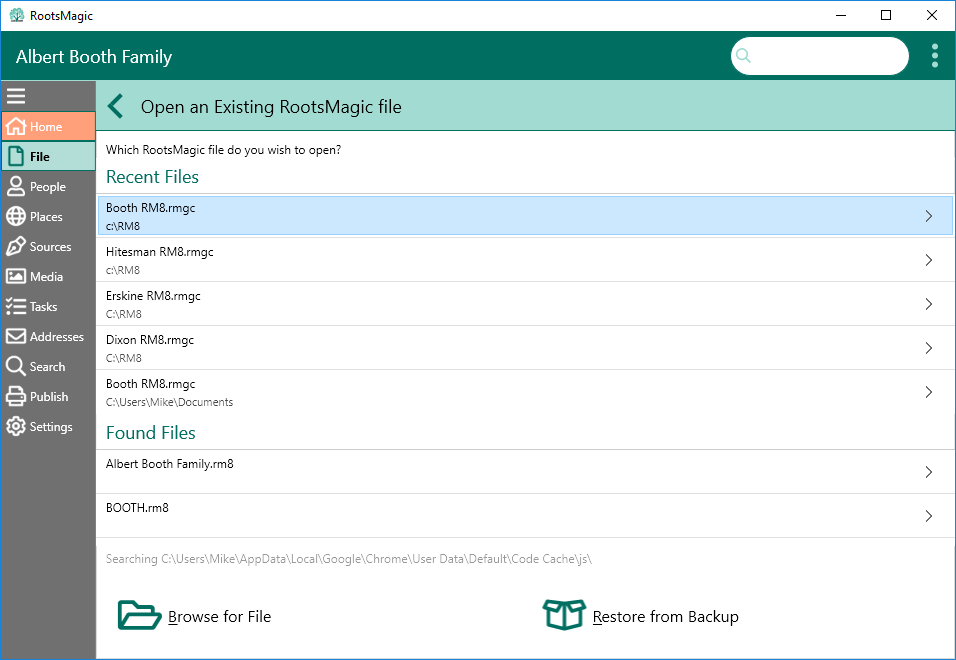 If you have a RootsMagic file open, the File view presents additional options including Importing, Exporting, Closing, and Tools for working with the file.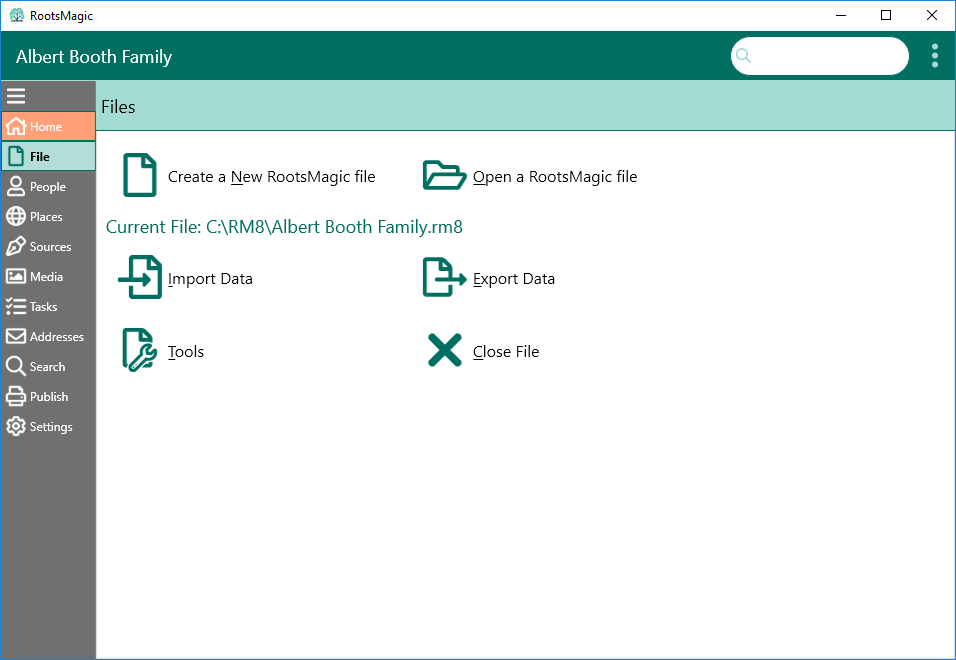 Clicking on Tools gives you all of your favorites, including Backup, Rename, Copy, Delete, Compare, and the assorted Database tools.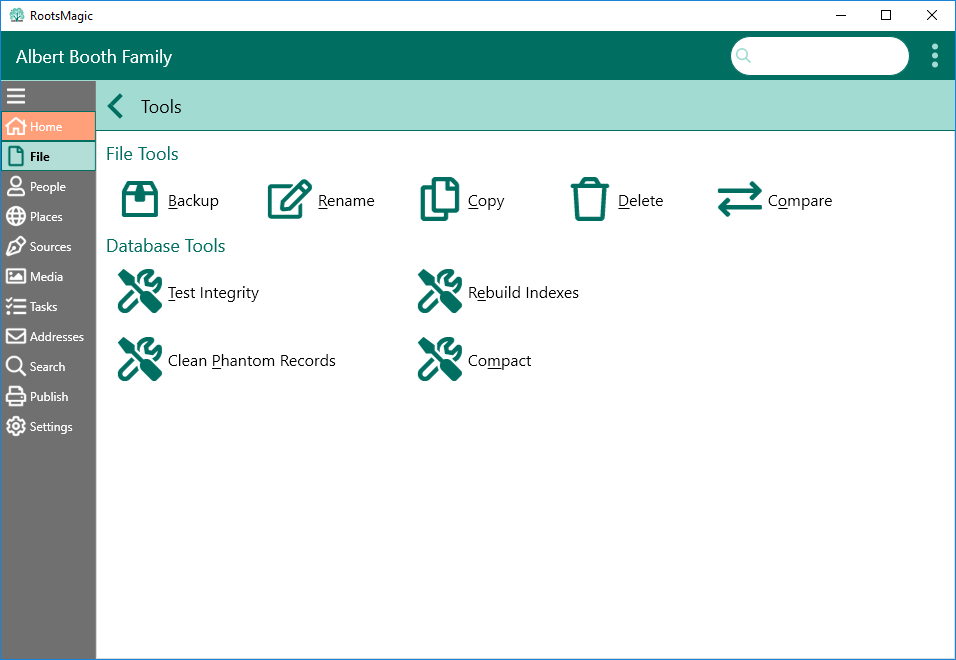 So there you have it. The new File view in RootsMagic 8 makes it easy to organize your files and will save you a lot of time and headache in working with them.