To say that the RootsTech conference was a success would be a great understatement. Thanks to all of you who came by to learn about RootsMagic 5 and Personal Historian 2, ask questions, or just say "Hi".  The conference had the highest-attendance of any North American genealogical event in recent memory.  For those of you who weren't able to attend RootsTech, you can enjoy recordings of several of the classes and presentations on the RootsTech website.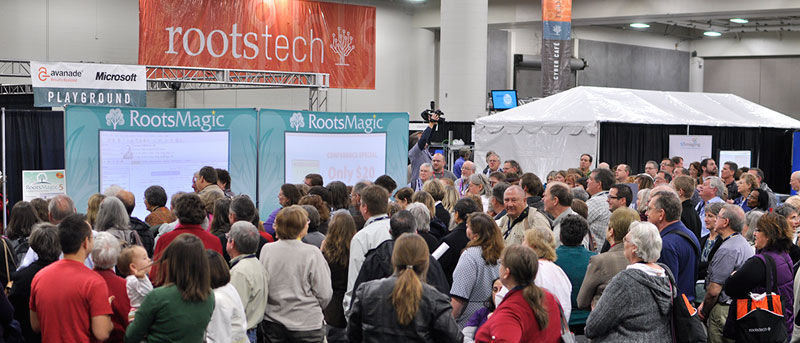 Congratulations go to Margie Grider who entered our RootsMagic Treasure Hunt and won the drawing for an iPad 2!  We didn't want those who aren't able to attend RootsTech in person to feel left out so we're holding a second drawing and giving away more prizes including a second iPad 2!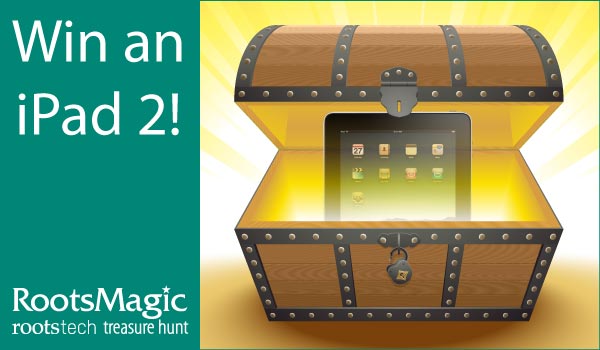 To enter this drawing, visit http://www.rootsmagic.com/treasure anytime between now and midnight MST on Wednesday, February 8, 2012.  Fill out the online form to be entered into the second drawing.  You may enter even if you entered our "in person" drawing but one entry per person, per drawing.  Winners will be picked at random and notified via e-mail by Friday, February 10, 2012.
Good luck and happy hunting!