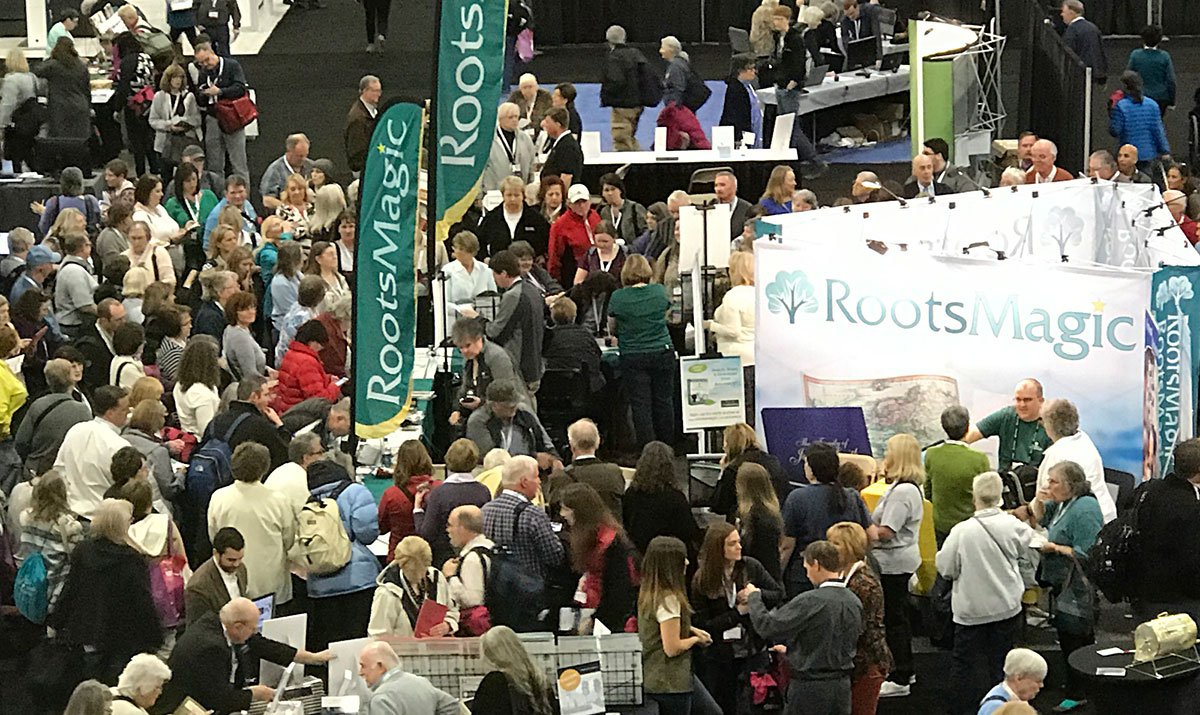 It's almost here! The largest genealogy conference in the world: RootsTech! It's being held Wednesday, February 28 through Saturday, March 3, 2018, at the Salt Palace in Salt Lake City, Utah. We've been a part of it since the beginning and this year is no exception. In fact, this year we are again pleased to be an official sponsor of this event!
Expo Hall
Don't miss the free expo hall with the largest gathering of genealogy products and services in the country. Be sure to visit the RootsMagic booth (#727) to meet the RootsMagic staff, ask questions, and get special discounts on RootsMagic products.
Expo Hall hours (subject to change) are:
Wednesday, February 28, 2018, 6 pm – 8 pm
Thursday, March 1, 2018, 9:30 am – 6 pm
Friday, March 2, 2018, 9:30 am – 7 pm
Saturday, March 3, 2018, 9:30 am – 4:00 pm
And while you're there, you can be one of the first to see our latest creation- Personal Historian 3!
RootsMagic Class Session
This year, we're offering a class entitled, RootsMagic: Your Offline Home for Your Online Work. Here's the description:
"It has never been easier to find and learn about your ancestors through internet records and websites. But collecting and organizing that information can be challenging. RootsMagic genealogy and family tree software can be your "home base" for accessing all these different resources. Join us and learn how to use the RootsMagic to spot holes and problems in your family tree. See how to easily search online sites such as Ancestry, FamilySearch, Findmypast, MyHeritage, and more. You'll also learn how to easily share your findings with others."
Time: Friday, March 2, 2018, 3 pm – 4 pm
Place: Ballroom G, Salt Palace Convention Center
Note: This class requires a RootsTech registration to attend.
Personal Historian in the Demo Theater
After you've walked the halls of RootsTech, nothing sounds better than a soft, comfortable couch. And the Expo Hall Demo Theater is full of them! Join us for a quick demonstration of the new Personal Historian 3 in the theater where you'll get a chance to relax, learn something new about your favorite software, and maybe even take a little nap.
Time: Thursday, March 1, 2018, 2-2:15 pm (NOTE: The initial day and time published in this post were incorrect and are now correct.)
Place: Expo Hall Demo Theater, Salt Palace Convention Center
Other Classes and Keynotes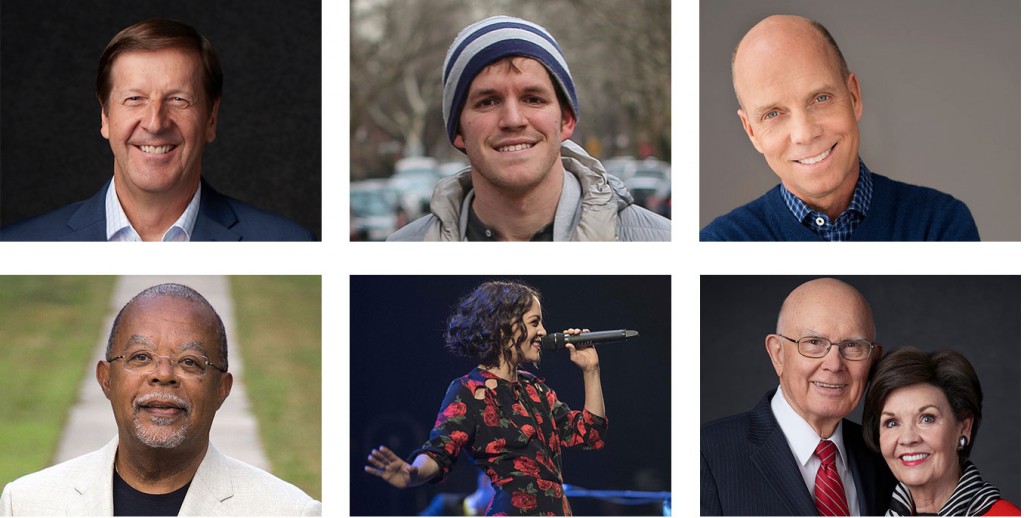 RootsTech also has some amazing speakers lined up including Steve Rockwood, CEO of FamilySearch; Brandon Stanton, photographer and author of "Humans of New York"; Scott Hamilton, Olympic Gold Medalist; Henry Louis Gates Jr., professor, author, and filmmaker; Natalia Lafourcade, Grammy-winning singer and songwriter; and President Dallin H. Oaks of the First Presidency and his wife, Sister Kristen M. Oaks. There are also over 200 breakout sessions taught by industry experts for beginners and experts alike.
Games and Giveaways
There's a lot to do and see at RootsTech, and we like to keep things a little more interesting and exciting for those that join us there. Stay tuned for news about not one, but two exciting games and giveaways.