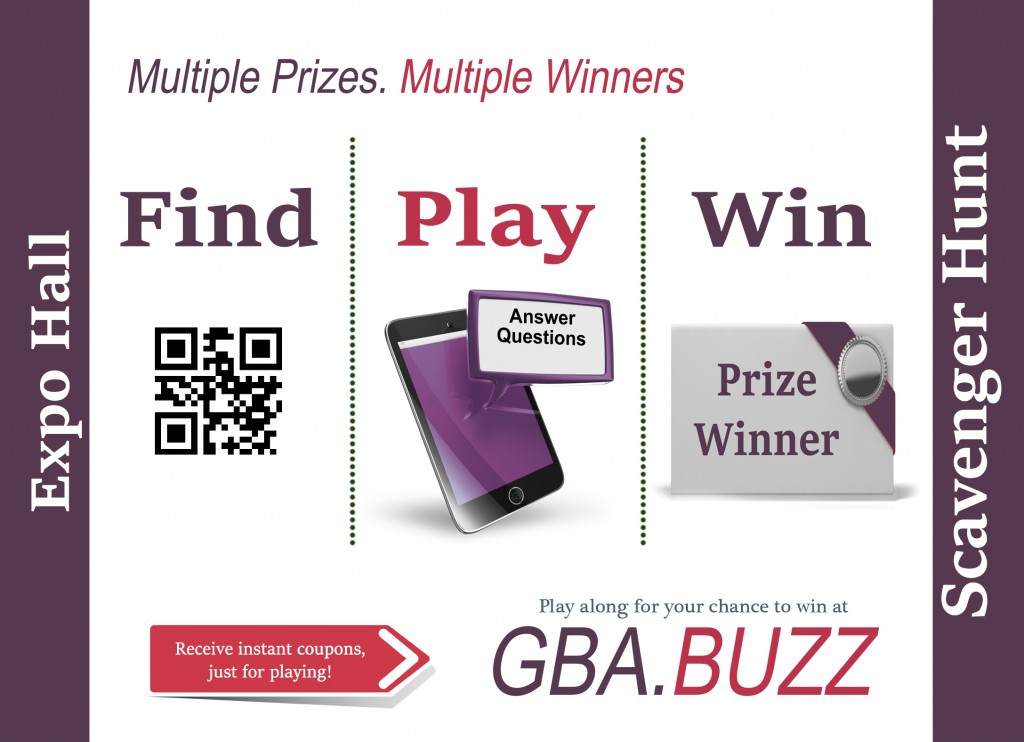 RootsTech is coming soon, and we're busy getting ready for it. We've already written about several of the ways you'll be able to interact with us at the conference, and we promised to tell you about two different games and giveaways that we're participating in. The first is the "GBA.Buzz Scavenger Hunt".
RootsMagic is a member of the Genealogy Business Alliance. This is a group for genealogy business leaders to discuss best practices, network, and create a united voice in the genealogy community. This year, RootsMagic and 15 other members of GBA have joined together for the GBA.Buzz Scavenger Hunt. In it, we're all giving away more than $2000 worth of prizes!
This video explains how to play:
Step 1: Visit any of these 16 booths in the RootsTech Expo Hall. The more booths you visit, the more entries you get, and the greater your chances of winning a prize.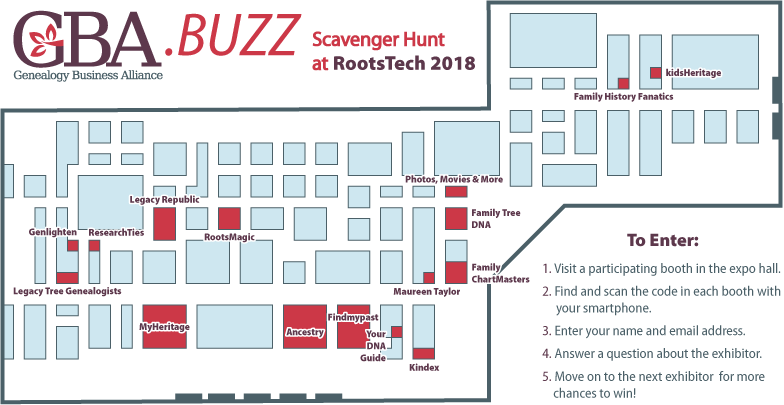 Click here to download the map.
Step 2: Find the GBA.Buzz poster in each booth. Using your smartphone, either scan the QR code or enter the web address found on the poster.
Step 3: After entering the code, enter your name and your email address to track your progress.
Step 4: Answer a question about the exhibitor's business. (Don't worry, they aren't hard)
Step 5: Watch for Instant Rewards from certain booths.
Step 6: Move on to the next exhibitor and repeat the Scavenger Hunt for more chances to win and more instant rewards!
For more information, visit http://GBA.buzz.