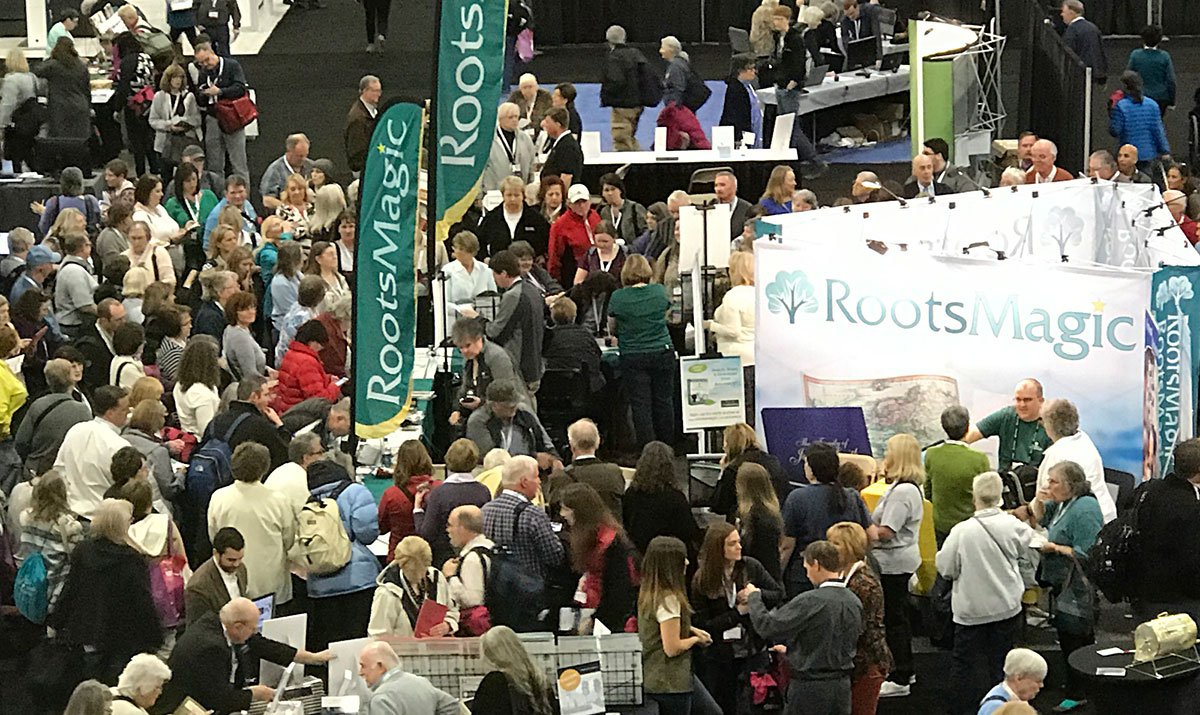 It's the return of the live version of the largest genealogy conference in the world- RootsTech! It's also the event where we are premiering our latest creation- RootsMagic 9!
It's being held Thursday, March 2, through Saturday, March 4, 2023, online and in-person at the Salt Palace in Salt Lake City, Utah. We've been there from the beginning, and we're pleased to again sponsor this event in 2023. If you're coming in person, we hope you'll join us for our special in-booth demonstrations of RootsMagic 9.
Relatives at RootsTech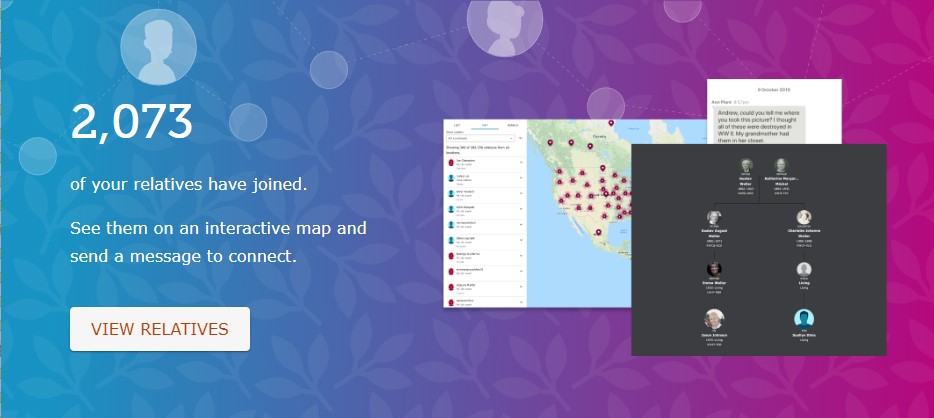 There is also an improved "Relatives at RootsTech" feature that lets you see how you're related to the other 650,000+ RootsTech attendees. Just use RootsMagic to update FamilySearch Family Tree to see how you connect to interested genealogists worldwide.
Expo Hall
Don't miss the expo hall with the largest gathering of genealogy products and services in the country. Be sure to visit the RootsMagic booth #1003 (right up front) to meet our staff, ask questions, view demonstrations, and get special discounts on RootsMagic products.
Expo Hall hours (subject to change) are:
Thursday, March 2, 2023, 9 am – 6 pm
Friday, March 3, 2023, 9 am – 6 pm
Saturday, March 4, 2023, 9 am – 3 pm
In-Person RootsMagic 9 Class
While the virtual RootsTech is free, the in-person event in Salt Lake City includes the Virtual Pass, PLUS:
Exclusive classes from expert genealogists
Access to the world-renowned FamilySearch Library
Face-to-face connections with friends and industry experts
Plus, if you are attending in-person, you can come to the very first RootsMagic 9 class, taught by the RootsMagician himself, Bruce Buzbee!
What's New in RootsMagic 9
Friday, March 3, 4:30 – 5:30 pm
Salt Palace Convention Center, Room 155 E
Special RootsTech Offer (In-Person and Online)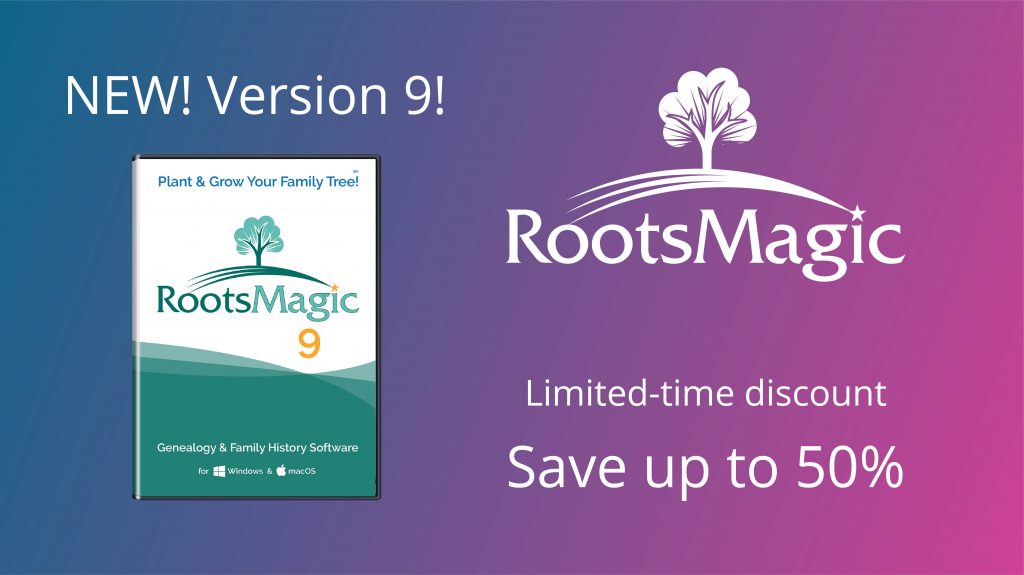 At our booth, take advantage of our special conference pricing. You'll get RootsMagic for only $20!
Those who can't attend RootsTech this year can get the same conference special by visiting www.NotAtRootsTech.com. The offer is only available starting Monday, February 27, at 11:00 am MST through Monday, March 6, 2023, at 11:59 pm MST.
See You There!
We're excited to show you what we've been up to and to meet with so many of you in person. For those of you fortunate enough to be able to attend RootsTech in person, we look forward to seeing you. And if you won't be able to join us there, be sure to participate in the virtual sessions and take advantage of the special offer at www.NotAtRootsTech.com.