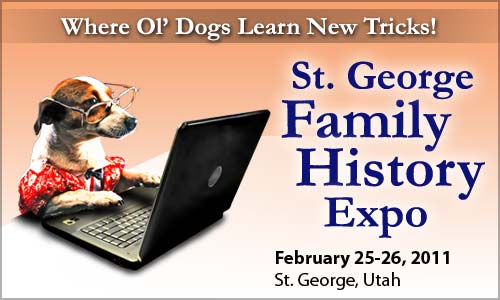 As has become an annual tradition, we are pleased to sponsor the St. George Family History Expo on February 25-26, 2011 at the Dixie Center, 1835 Convention Center Dr., St. George, Utah.  Visit our booth, attend our free classes, and take advantage of our conference specials!
Free Exhibit Hall!
Visit us at the RootsMagic booth in the Expo's exhibit hall and experts will be on hand to an swer questions about the RootsMagic software.  Don't miss special conference discounts on various RootsMagic products.  The Exhibit Hall also features family history vendors from across the world.  The Exhibit Hall is free to the public and is open:
Friday, February 25: 9 am – 6 pm
Saturday, February 26: 9 am – 4:00 pm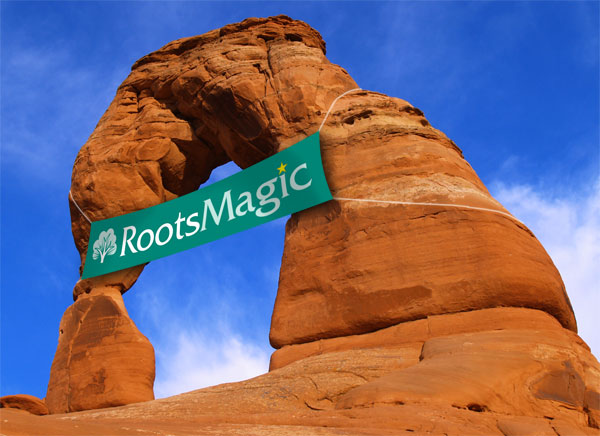 Free RootsMagic Classes!
Come learn more about RootsMagic and Personal Historian in four free classes. That's right, these classes are FREE to anyone (but you do have to come pick up a ticket from our booth to attend).
FamilySearch Made Easy with RootsMagic 4 – Friday 1:30 pm, Auditorium
Personal Historian: Bringing Life to Your Life Stories –  Friday 4:30 pm, Entrada A
RootsMagic: Pruning, Cleaning and Extending Your Family Tree – Saturday 9:30 am, Auditorium
RootsMagic: Sharing and Publishing Your Family Tree – Saturday 1:00 pm, Auditorium
We are also teaching another class which is part of the paid registration:
Genealogy on the Go!

– Saturday 11:00 am, Sunbrook AB
Other Classes!
Over 100 classes will be presented by industry leaders and experts from the local and national genealogical community. Products and services from genealogy companies will also be showcased in an exhibit hall where you can meet with specialists for free personal consultations on research questions or problems.
If you wish to attend the other classes, registration is just $65.00 for both days ($75 at the door) or $40.00 for a single day. Individuals who want to attend only one or two classes and visit the Exhibit Hall can register for single classes at $12.00 each.
Expo details and the class schedule are available online at: www.FHExpos.com.