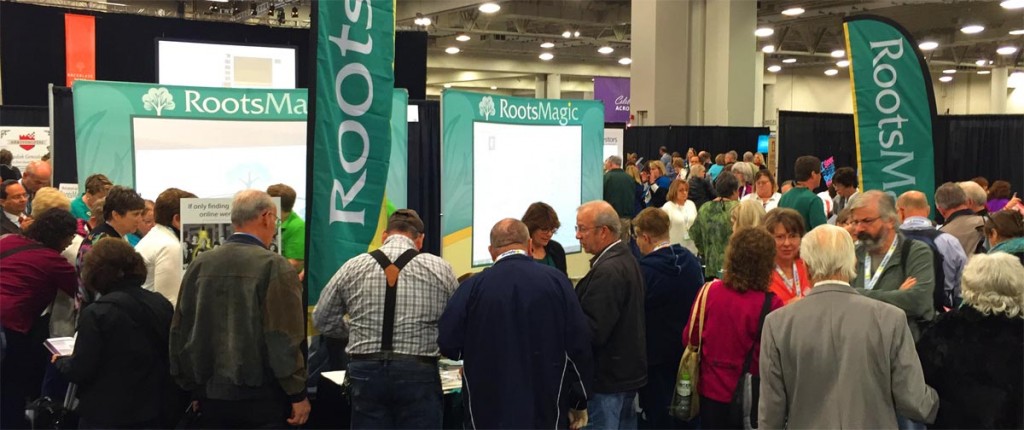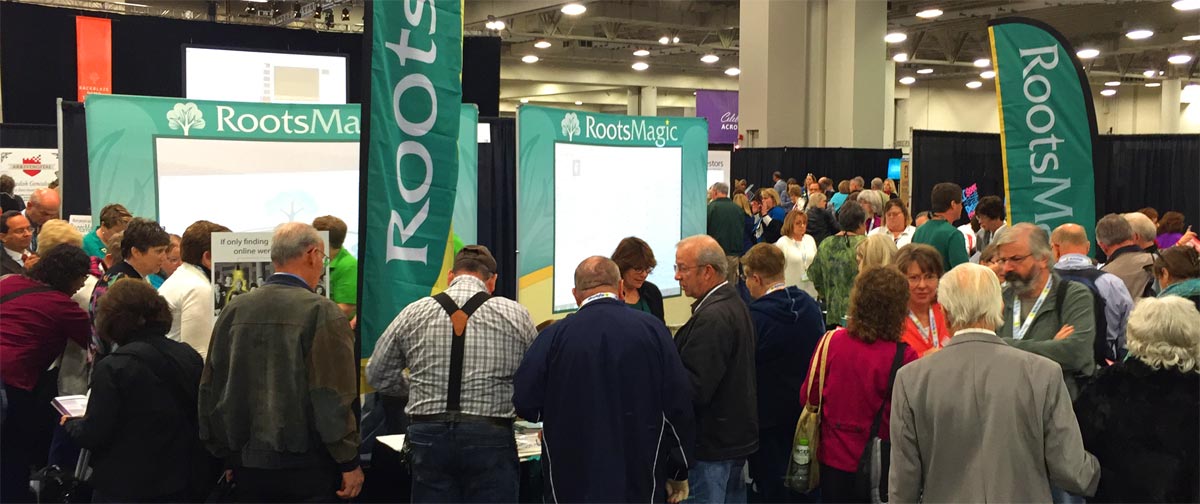 RootsTech is coming soon, and we're busy getting ready for it. We've already written about several of the ways you'll be able to interact with us at the conference, and we promised to tell you about two different games and giveaways that we're participating in. Today, we'll tell you about the first.
RootsMagic is a member of the Genealogy Business Alliance. This is a group for genealogy business leaders to discuss best practices, network, and create a united voice in the genealogy community. This year, RootsMagic and 15 other members of GBA have joined together for the GBA Colossal Giveaway. In it, we're all giving away almost $3000 worth of prizes!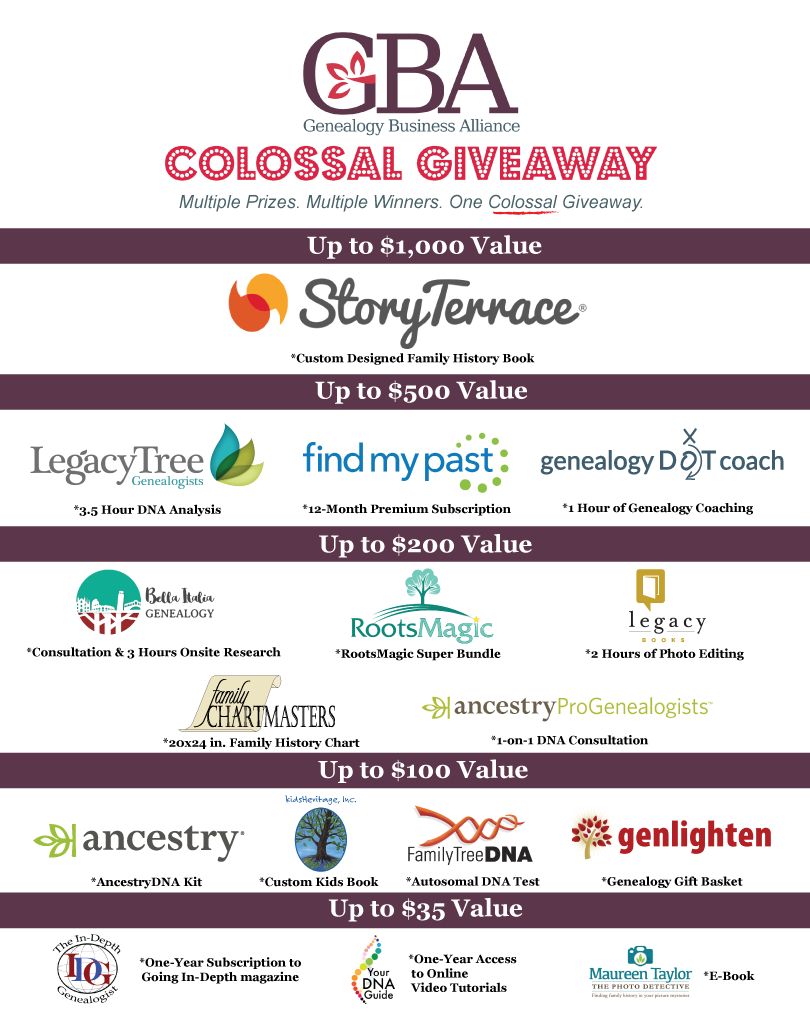 To enter:
Visit a participating booth in the expo hall (see this map)
Look for the GBA sign
Submit an entry using the sign-up sheet
Visit each participating booth to enter again
Winners will be randomly chosen after the conference and notified via e-mail to arrange prize delivery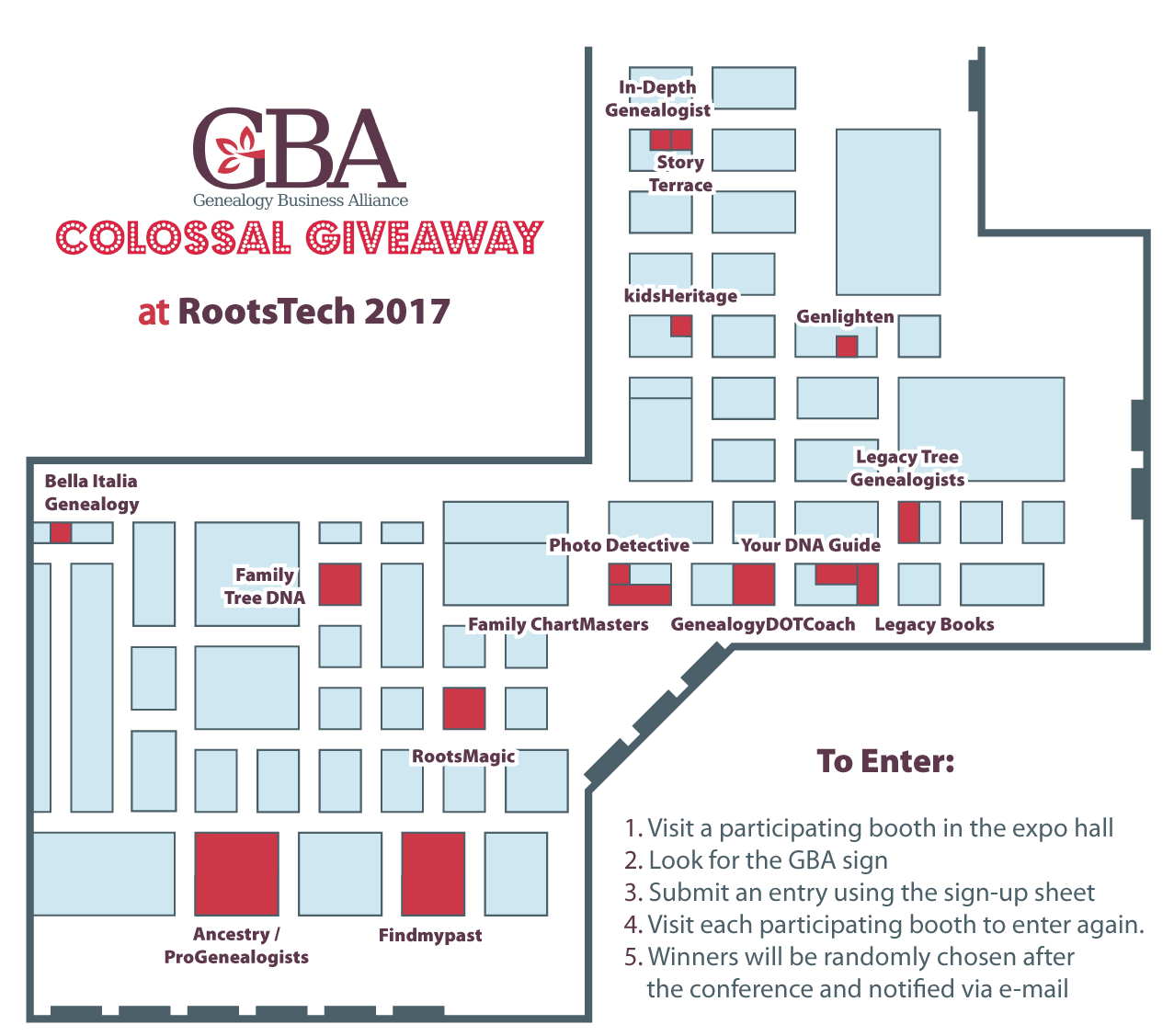 See here for the official rules.
Watch this blog because we still have one other giveaway to tell you about!