Sorry… got carried away fixing bugs again.
In our last episode I promised that there was a little more I wanted to mention about the new SourceWizard in RootsMagic 4.  We told you that the new SourceWizard supported Evidence!, Evidence Explained, Cite Your Sources, and the Evidence QuickSheet.  Several readers were concerned about whether our source templates would be slanted towards US sources, or UK sources, or Canadian sources, or whatever.
So what way do RootsMagic 4 source templates slant?  Any way you want them to.  That's right, in addition to the built-in templates you can now create your own custom source templates.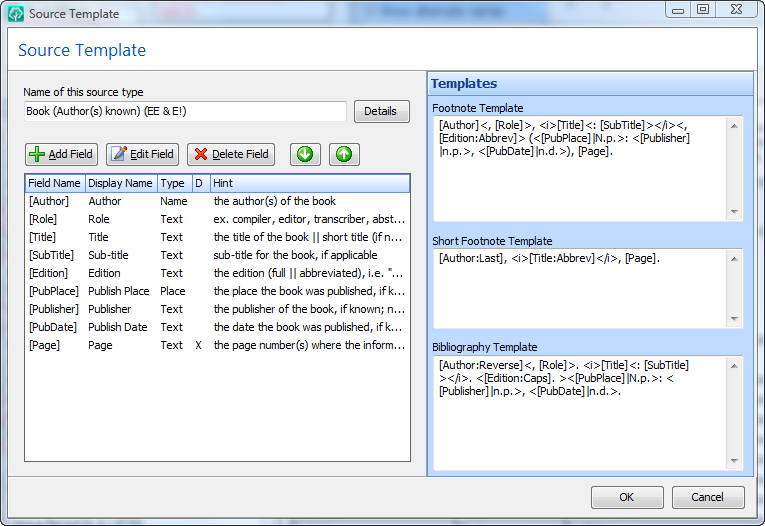 Now don't let that screen scare you.  To create a source template you just add the fields you want RootsMagic to ask for, then tell RootsMagic how to put those fields together to make the footnote, short footnote, and bibliography.  Yes, the template language is very powerful, but it isn't overly complicated.
And don't worry if you aren't the type of person who would normally venture into creating a custom template.  I suspect there are some RootsMagic users who would be happy to help you create a template just the way you want.