We got a couple of interesting questions the other day after I wrote about RootsMagic 4's customizeable source templates.  The first two questions can be answered with this screen, which is the list of source templates available in RootsMagic 4.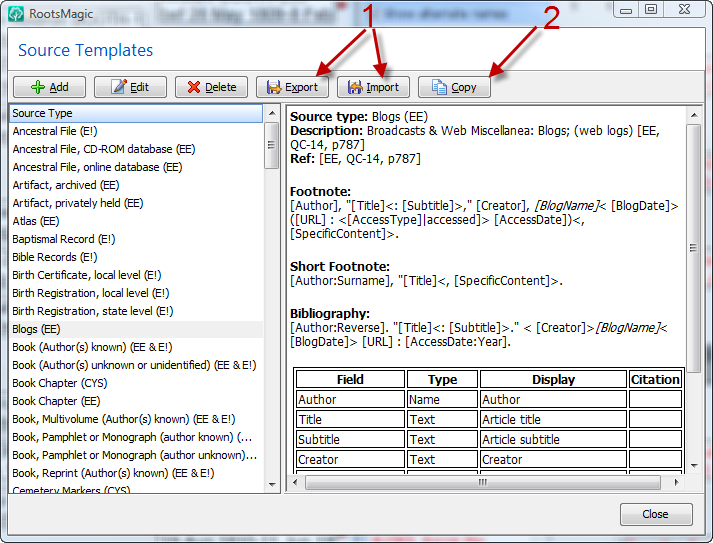 1. Will we be able to take a pre-made template and add or take away fields to make a custom template?
YES.  There is a Copy button (2) which will make an exact copy of the highlighted source template.  You can then go into that new template and modify it to your liking.
2. You mentioned that someone could help create a template, does that mean we will be able to somehow send a template to another user?
YES.  There are Export and Import buttons (1).  The Export button will save the highlighted source template to a file which can be imported into another database using the Import button.
3. Will there be the ability to create a field for a web link, so we can link directly to an online source document from within our source citation?
Not initially in 4.0, but this is an item on our todo list.
4. Will there be the ability to link to a source document in a folder on our computer from the source citation?
YES.  This is actually already available in version 3 (and will still be available in v4).  Every source and/or citation has its own media album where you can add pictures, sound or video clips, or links to any other file on your computer.