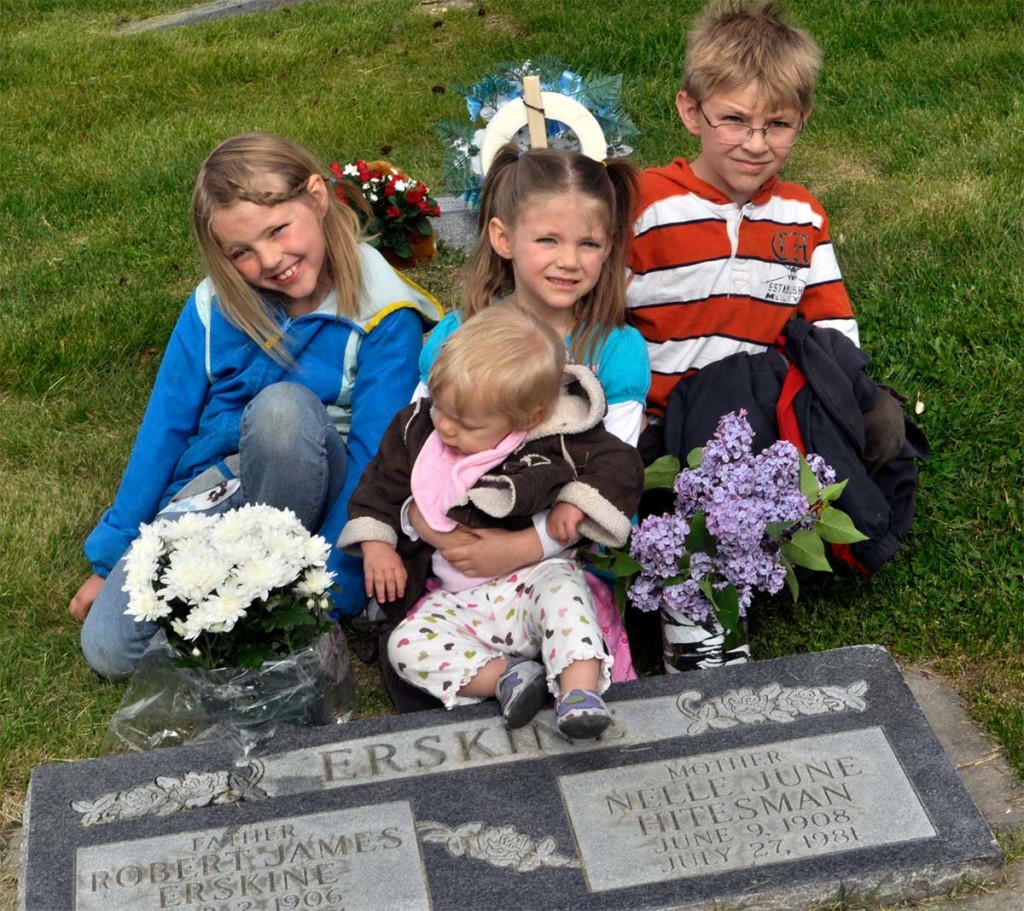 It's Memorial Day weekend in the United States which means that many of you will be visiting gravesites of friends and family to honor and remember them. Did you know that RootsMagic can help you plan your visits and make sure that you don't miss any ancestral resting spots?
Listing Everyone Buried in a Location
Would you like to have a list of everyone who was buried in a given location? The Individual List in RootsMagic does just what you need.  To create the report:
1. Choose Reports > Print a Report from the Main Menu.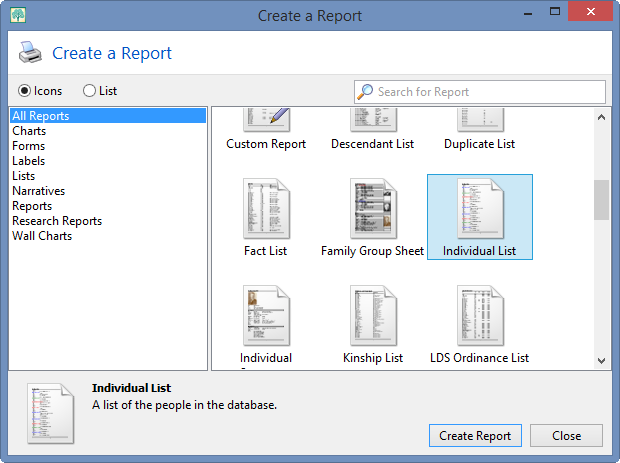 2. Select Individual List from the report types and click Create Report. The Report Settings screen will appear.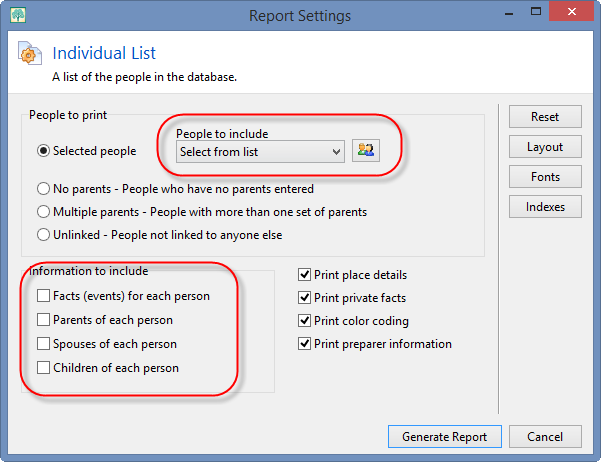 3. In the People to print option, choose Selected people
4. In the People to include box, choose Select from list. The Select People screen will appear.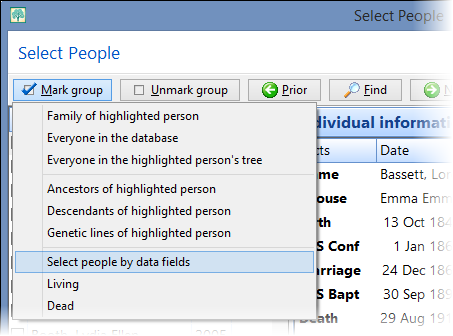 5. Click on the Mark group button, then choose Select people by data fields. The Search for information screen will appear.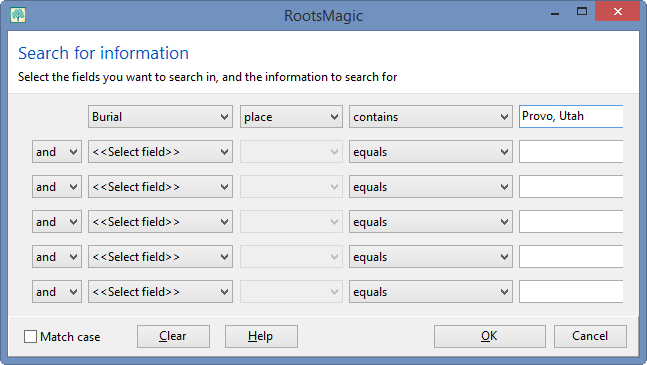 6. In the first row, set the options to Burial, place, contains, and the name of the location you wish to search.
7. Click OK three times until you return to the Report Settings screen.
8. Check/Uncheck any options from the Information to include section to you wish to show or hide.
9. Click Generate Report to see the list.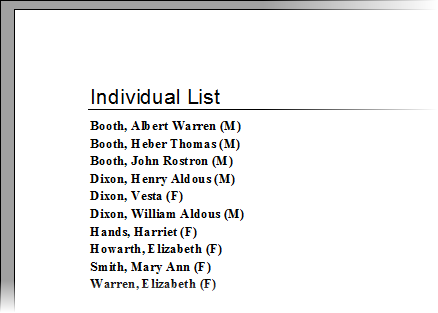 Voila! You now have a list of all individuals in your file that are buried in a given location. You can also experiment with different options to include precisely the people and information you need for your trip.
And while you're there, don't forget to take pictures of the gravesites and record GPS coordinates to record in RootsMagic for later. But that's the subject of another tip for another day.
Happy Memorial Day!