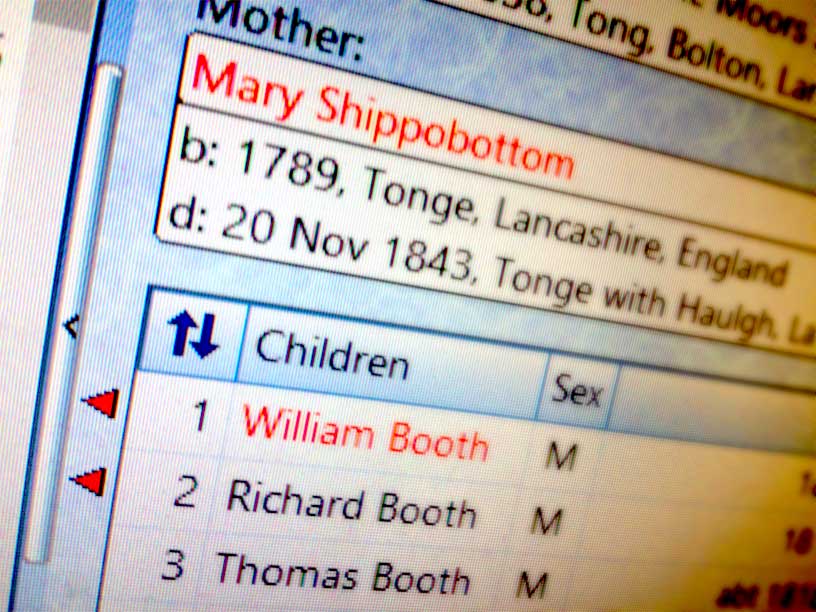 Have you ever started exploring around your family tree and found yourself lost, unsure which line to follow to get back down to your more recent ancestors? The Color Coding feature in RootsMagic makes it easy to leave yourself "breadcrumbs" so that you always know which people are your direct-line ancestors.
The first thing to do is to find yourself on the RootsMagic main screen. Once you're selected yourself, choose Tools > Color Code People from the main menu. You'll see this screen: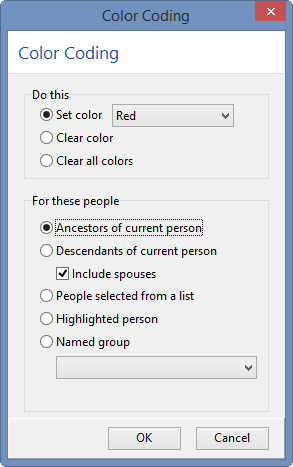 Choose whichever color you like from the Set color box (I prefer something that really stands out). Select Ancestors of current person and then click OK. You'll now see that all the ancestors of the selected person will appear in the selected color, whether on the main screen or in various reports and charts.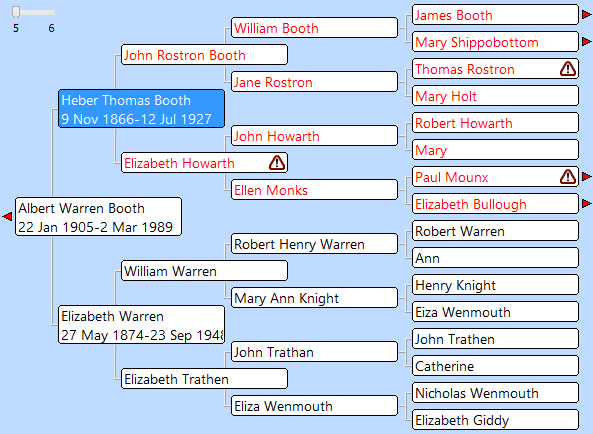 Now if you ever get lost in the upper-branches of your tree, just click on the Family view and look at the list of children: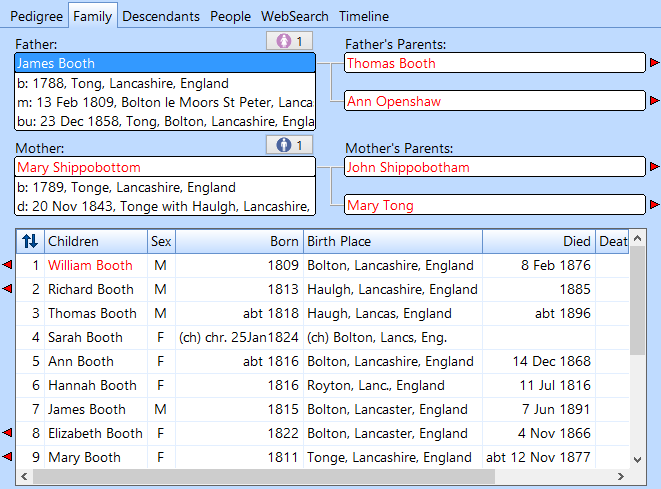 Whichever child is marked in your selected color is a direct-line ancestor. Just click on the arrow to the left of the name to climb down the tree until you reach familiar territory.
Of course, this is just one possible use for Color Coding. Not only can you color lines of ancestors and descendants, but you can also color people based on endless criteria such as where they were born, if they are missing information, if they are the end-of-the-line, etc. You can use up to 14 different colors, each with a different meaning of your own choosing.
To learn more about Color Coding, be sure to watch our short video demonstrating it: