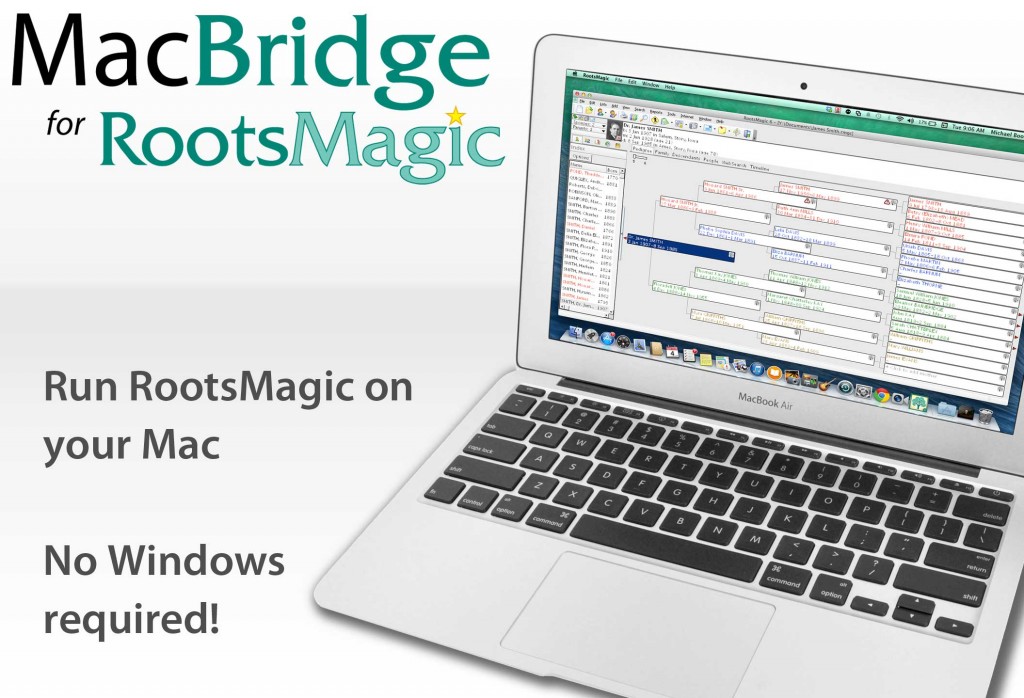 One of the most common questions we are asked is, "When will RootsMagic run on a Mac?" With today's release of MacBridge for RootsMagic 6, the answer is "right now". MacBridge for RootsMagic 6 allows you easily install and run RootsMagic on your Mac in mere minutes with almost no additional setup or configuration.
MacBridge for RootsMagic is different than other solutions you may be familiar with. For starters, it does not install Windows on your Mac. It also does not create a slow and bulky virtual computer. It runs right on your Mac, using your Mac file system. You can even put the RootsMagic icon on your dock for easy one-click access! So while we are busily working on an actual native Mac version of RootsMagic, MacBridge for RootsMagic 6 gives you the ability to work on a Mac today.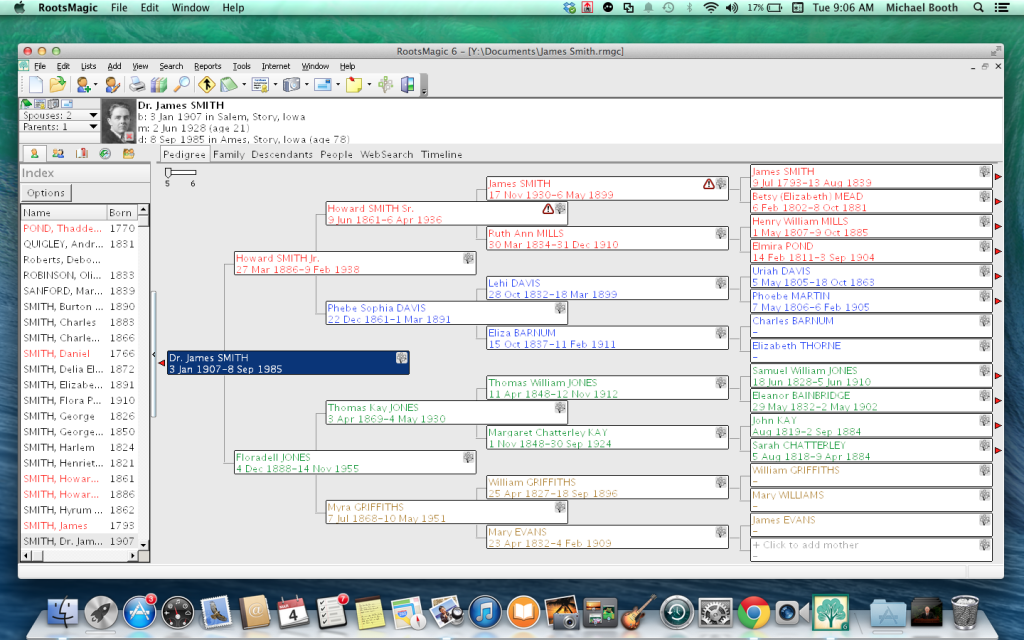 Want to see it for yourself? Here's a short video demonstrating how quick and easy it is to download and install RootsMagic onto your Mac:
Still have questions? Take a look at our answers to some Frequently-Asked Questions about MacBridge for RootsMagic.
Currently, MacBridge for RootsMagic 6 is available only as a download. The regular price is $14.95 but for a limited time, you can get it for only $9.95. So if you or someone you know uses a Mac and has felt left out of the RootsMagic magic, do yourself (or them) a favor and check out MacBridge for RootsMagic today!