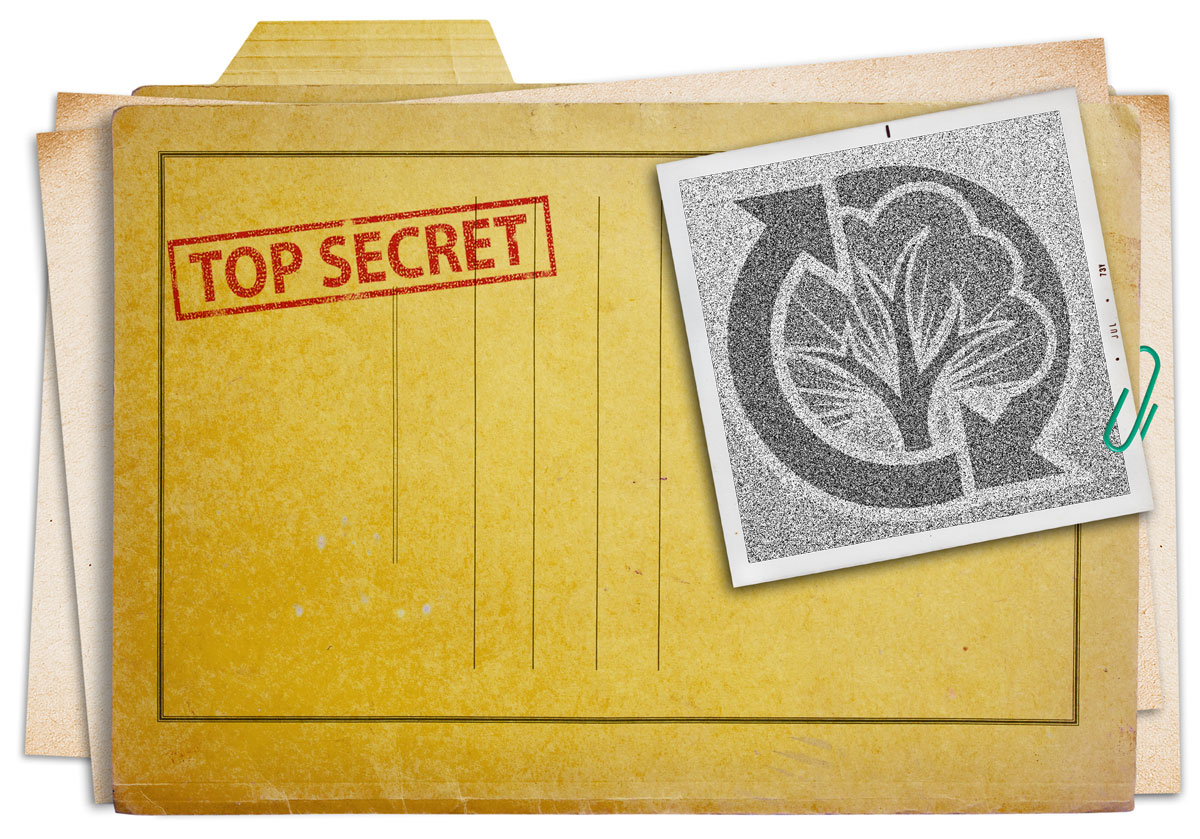 I've managed to climb out of the RootsMagic underground labs for a quick break and was able to sneak some top-secret documents past the watchful gaze of the RootsMagician. I'm excited to give you an exclusive look at some long-awaited new features coming to RootsMagic 7. (Keep in mind that these features are still under development and may change before they are officially released). So here's your first look at two of these new integrations with Ancestry.
TreeShare
Our upcoming TreeShare for Ancestry allows you to connect your RootsMagic data with an Ancestry Member Tree.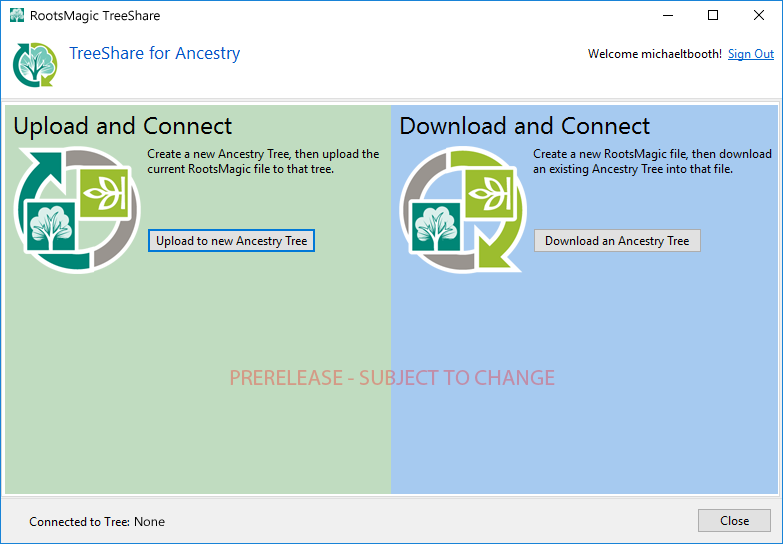 Once connected, you can quickly find differences and share data between the two trees.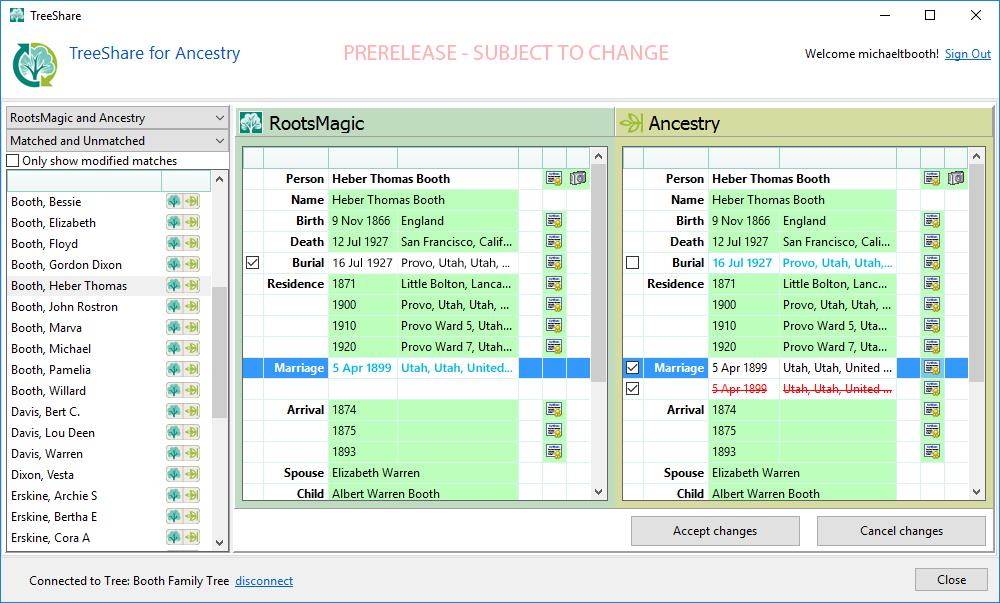 WebHints
RootsMagic 7's WebHints feature automatically searches for matching records from many providers including FamilySearch, Findmypast, and MyHeritage. And coming soon to this list is Ancestry! Just click on a light bulb next to a person's name and you'll see the WebHints screen: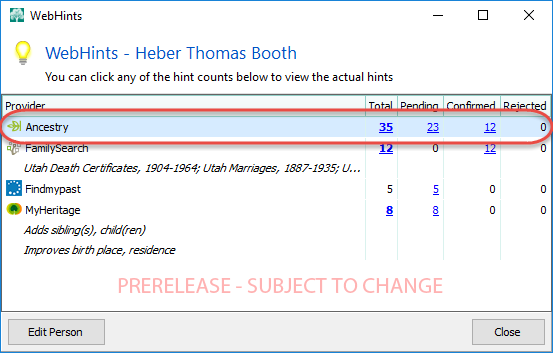 Click on "Ancestry," and you'll see a list of matching records from Ancestry's many collections. This is familiar territory for those who have already used our WebHints.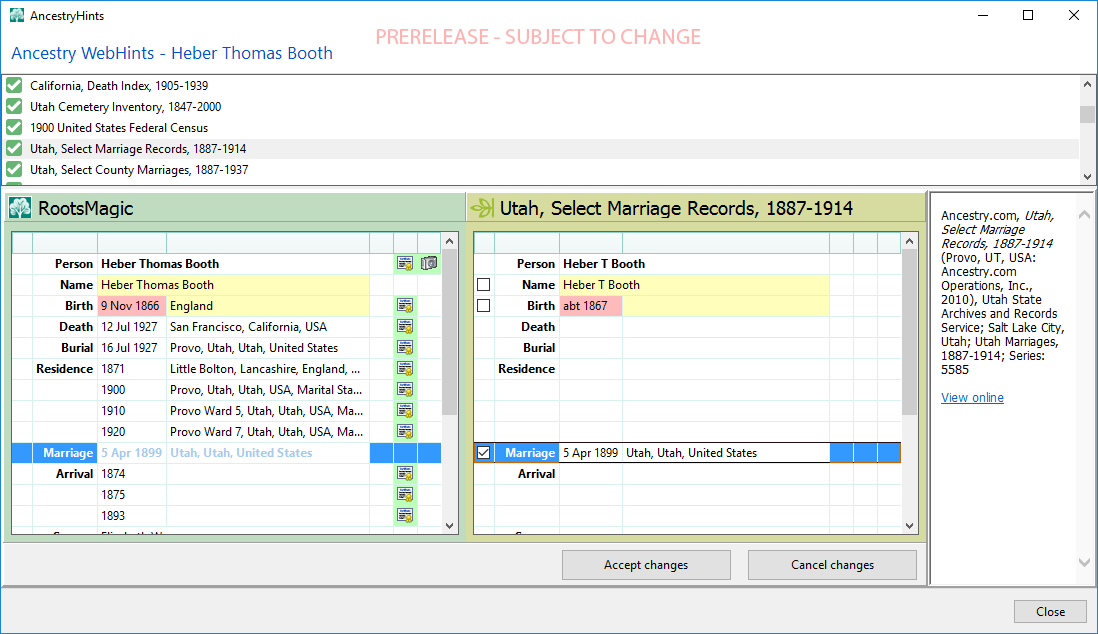 But this is where the similarities to the other record providers end. Instead of just viewing the records, you can click on information contained in the Ancestry record and copy it into your own RootsMagic file. It can even incorporate images and source citations!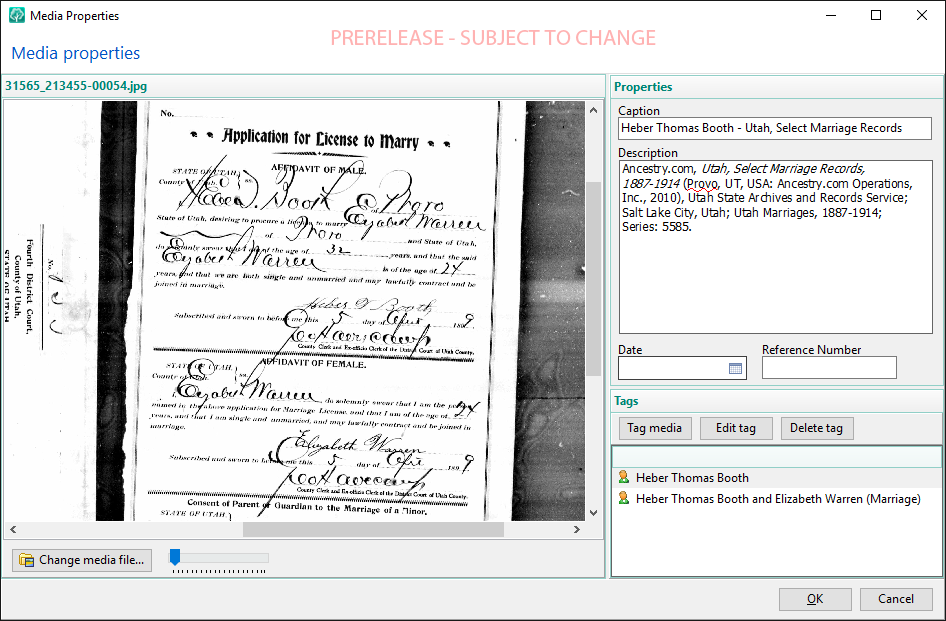 Become a Tester
Currently, these features are being put through their paces by a group of testers. As the features become more polished and stable, we expand the group of testers and repeat the process. If you're interested in becoming a tester and get early access to these features, you can sign up at here.
Well, it looks like my break is about over and it's time for me to return to the underground labs. Hopefully, you've enjoyed this quick glimpse at these exciting new features coming to RootsMagic 7. Don't forget to sign up to be a tester and- uh- please don't tell the RootsMagician where you heard about all this.