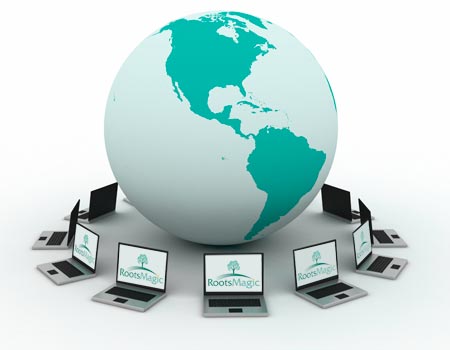 First, we'd like to thank everyone for the overwhelming response to our online classes (webinars).  Every class has been full, and from what you have told us by email and at conferences, they are a big hit.
Here are the next 2 classes we will be offering:
Working With Files and Folders in RootsMagic
Is working with files in RootsMagic a mystery? Learn how to organize your RootsMagic files and folders, create and restore backups, import and export information from other programs and GEDCOM files, share data between computers, and much more!
Tuesday, February 8, 2011
5pm MST See In Your Time Zone
90 minutes
Cleaning Your Family Tree in RootsMagic
Every family tree is subject to errors. Learn how to clean up your places and sources, discover possible errors and problems in your data, find and merge duplicate records, split and merge trees, and more!
Friday, February 18, 2011
3pm MST See In Your Time Zone
90 minutes
To sign up for the free classes, or to view past recorded classes, visit us at:
http://www.rootsmagic.com/webinars
These classes were chosen based on the response to our survey.  If you still haven't had a chance to let us know what you want us to teach click here to take the survey.
Each class will be limited to the first 1000 people to sign up, but if you miss out or can't make it, don't worry because we will record the class for you to download and watch later.