As I mentioned last time, I have one more new Personal Historian "feature" to share with you.  While not technically a feature, it is an exciting change.  With the release of version 2 we will be replacing the usual demo version of Personal Historian with a new free Essentials version.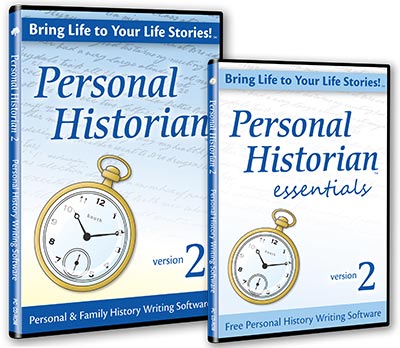 Personal Historian Essentials will share many of the same features with the full Personal Historian software including clean and friendly screens, the ability to add an unlimited number of stories, categories, writing tools, LifeCapsules, and the ability to publish a complete personal history.  The full version of Personal Historian will be available for purchase and include features not available in Personal Historian Essentials.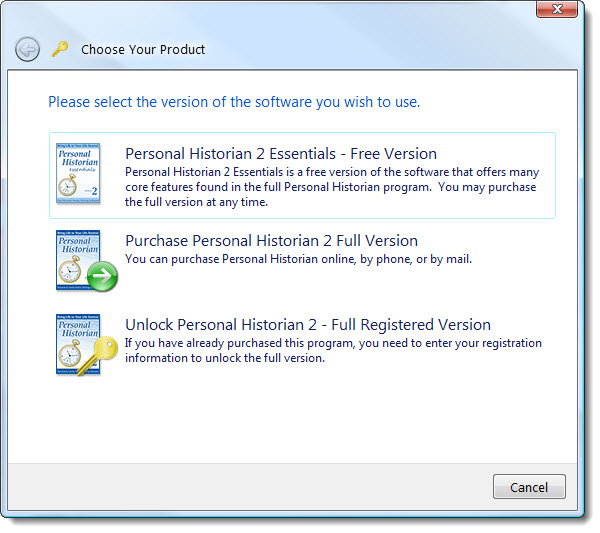 So what comes next?
Later this week we will begin taking orders for Personal Historian 2 and release it as a download, followed a few weeks later by the CD version (it takes a few weeks to get CDs duplicated and packaged).  When we begin taking orders you will be able to pre-order the CD and get the download early if you want to do that as well.
And if you want to watch a live demo of the new Personal Historian 2, don't forget to join us for our free webinar "What's New in Personal Historian 2" this Wednesday (Sept 28th) at 6pm MDT.  To sign up for the free webinar, visit: