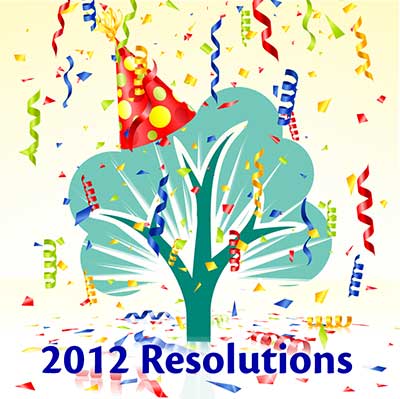 Welcome to 2012!  With 2011 in the rear-view mirror, let's look ahead to 2012 and some of our goals and resolutions for the coming year.
New Platforms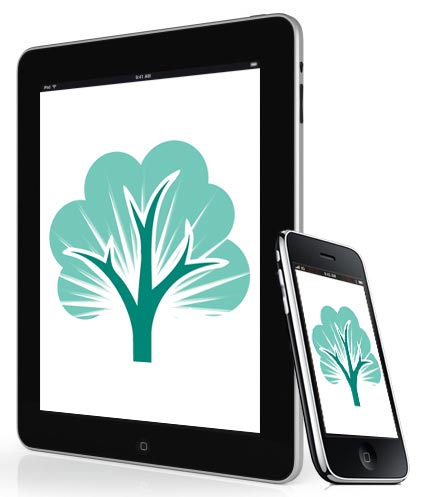 The technology world is changing, and we are working hard to keep up with those changes.  For the past several years, we've been laying the groundwork to bring RootsMagic (and our other products) to new platforms and even new devices.  Like you, we know how important it is to have your information where and when you want it.  So we've been busy in our secret underground laboratories working on some very exciting new tools.  Be sure to watch this blog and our newsletter for official future announcements.
New Products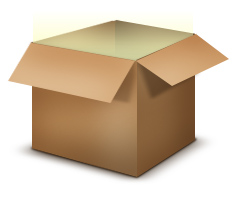 In addition to new platforms and new devices, our secret underground laboratories are hard at work developing new ideas and products to support our mission to create "software to unite families".  Again, the best way to learn about these new products and when they are released is by watching this blog and our newsletter for official announcements.
New Webinars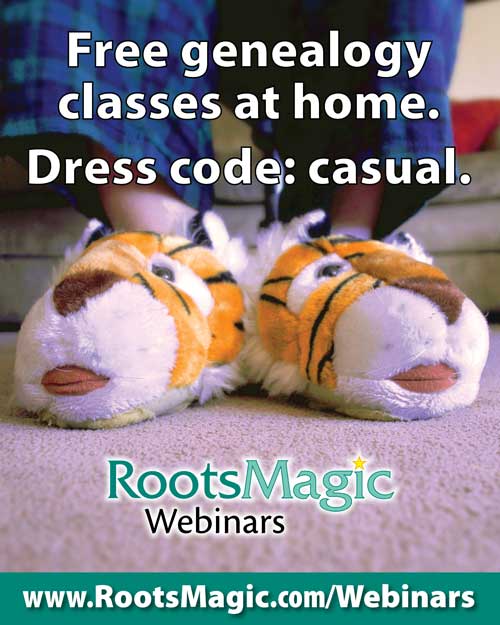 Thousands of you have told us how much you love our free webinars, and we're thrilled to continue bringing them to you.  Watch for new webinars on the great new features in RootsMagic 5 and Personal Historian 2.  A number of you have told us you would like to see some shorter webinars on just a single feature, so we will be offering some mini-webinars to do just that.  And don't forget, whether you attend live or watch an archived recording, our webinars are always free.  They're our gift to you, our users, to help you get the most out of our software.
New Genealogists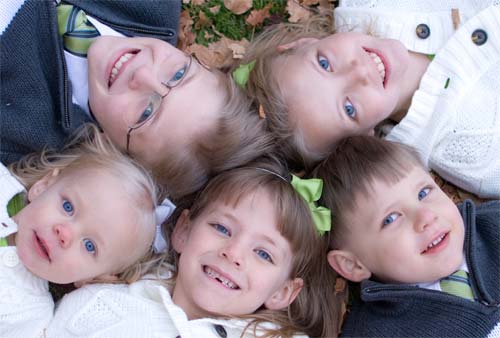 We are pleased to announce that we will be the sponsor of the Genealogy Youth Kamp at this years NGS Conference in Cincinnati.  Youth Kamp is designed to assist children between the ages of 8 and 16 with gaining an appreciation of and connection to their ancestry.  To aid in this, parents, grandparents, or other adults are encouraged to attend and participate in Youth Kamp along with the children. There will be a special program for the adults who attend.
New Updates
And last but certainly not least, watch for regular updates to all of your software with improvements, fixes, and new features.  Updates can be found by clicking Help > Check for Updates on the main menu of most of our software.
Thank You!
Of course, these resolutions are not a comprehensive list of our plans and goals for 2012. There are many other projects which are in development which we'll talk about when the time is right.  Keep watching this blog or our e-mail newsletter for announcements.
In the meantime, thank you again for your support. We try very hard to listen to your problems, questions, and suggestions. If there is something that you'd like to see us do, please contact us and let us know.  Happy New Year and may you have a prosperous 2012 (both genealogically and otherwise)!