If you have ever selected a group of people for a report or search and wished you could save that group of people to use again later, then your wish has been granted.  The fifth (and final) tab of the side list is the Groups tab.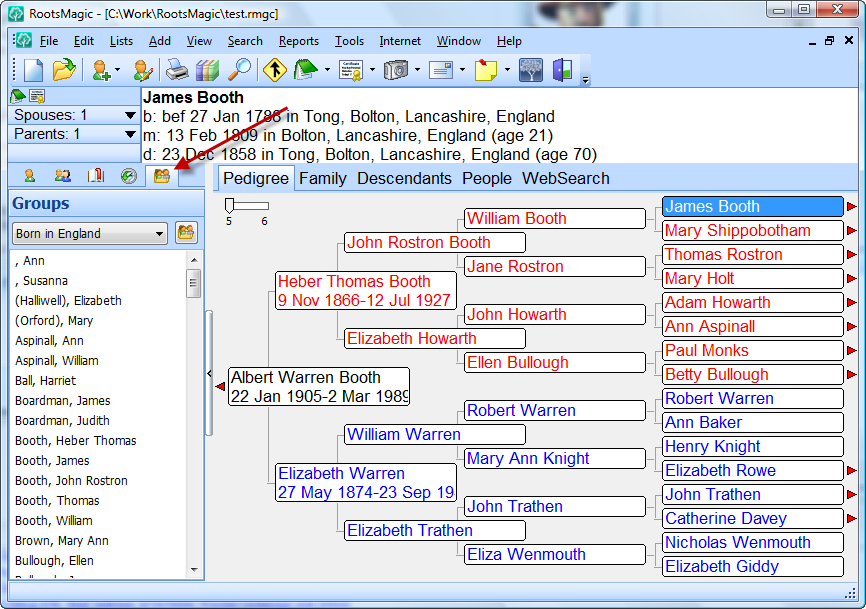 Click the Groups button to add, edit, or delete groups of people.  You can select any group of people from the selection screen, and then give that group of people a name (like "People born in England" or "Ancestors of John Smith").  You can then select from these names in the side list to show the people in that group.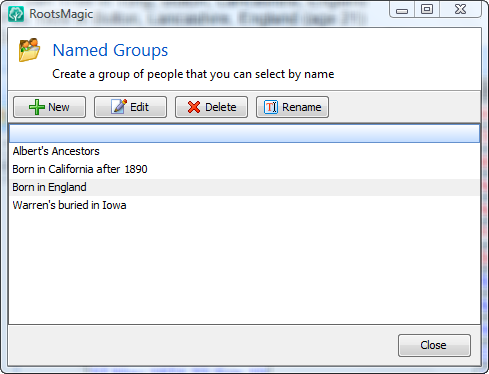 You can create new groups, edit groups (change which people are in the group), or delete groups.  You can also change the name of a group.
Once you have some named groups created, the fun begins.  Any time you are asked whether you want to include all or some people (such as when printing a custom report), RootsMagic will also let you select any of the named groups as well.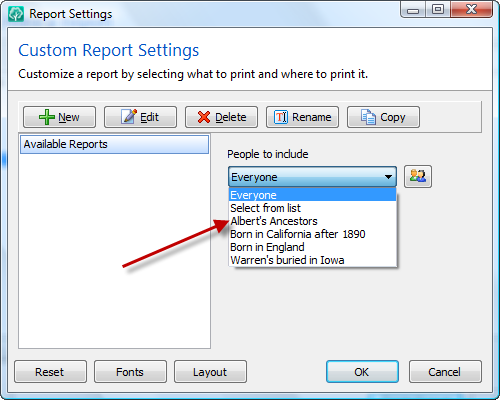 Of course there is no limit to the number of groups you create, and since you can name them anything you want there is no need to remember cryptic tag or flag numbers.  Using named groups is fun and easy.
In case you are wondering how I wrote this article during the middle of the RootsMagic cruise, the secret is I didn't.  I am sitting here Saturday night before the cruise writing this and will have the blog magically publish it during mid-week.  And then it is back to live blogging and unwrapping!