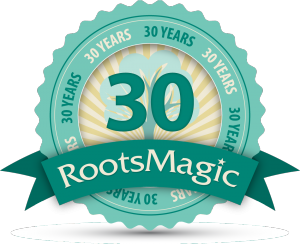 NOTE: This is Part 5 in our ongoing series documenting the history of our company. If you're just joining us, be sure to read Part 1, Part 2, Part 3, and Part 4.
I made some friends at Parsons Technology during those early years, mostly in the "acquisitions" department.  One of those friends was Deb Winter, who was my primary contact with the company.  One day as we were talking on the phone, I mentioned my interest in family history.  When she asked if I had ever thought about writing a genealogy program, I told her that not only had I thought about it, but I had accidentally erased all the source code years earlier for an Apple II genealogy program that was 2/3 done.
She confided that Parsons number one request was for a genealogy program.  Family Tree Maker had just come out a couple of years earlier, and they wanted a program to compete with it.  When she said that it needed to be a clone of Family Tree Maker I declined, but I knew I needed to rewrite my long lost genealogy program for the PC.  I also knew that I would have to market it myself since Parsons began work on their own genealogy program at the same time.
In late 1991, I finished the first version of AncestraLink, the program that started it all.  It could hold up to 30 thousand people, but unlike most programs of the time, it supported real sources which could be entered once and reused for other people or facts.  Having learned a little about marketing from Parsons, we priced it at $29.95, and we've never strayed from that price point since.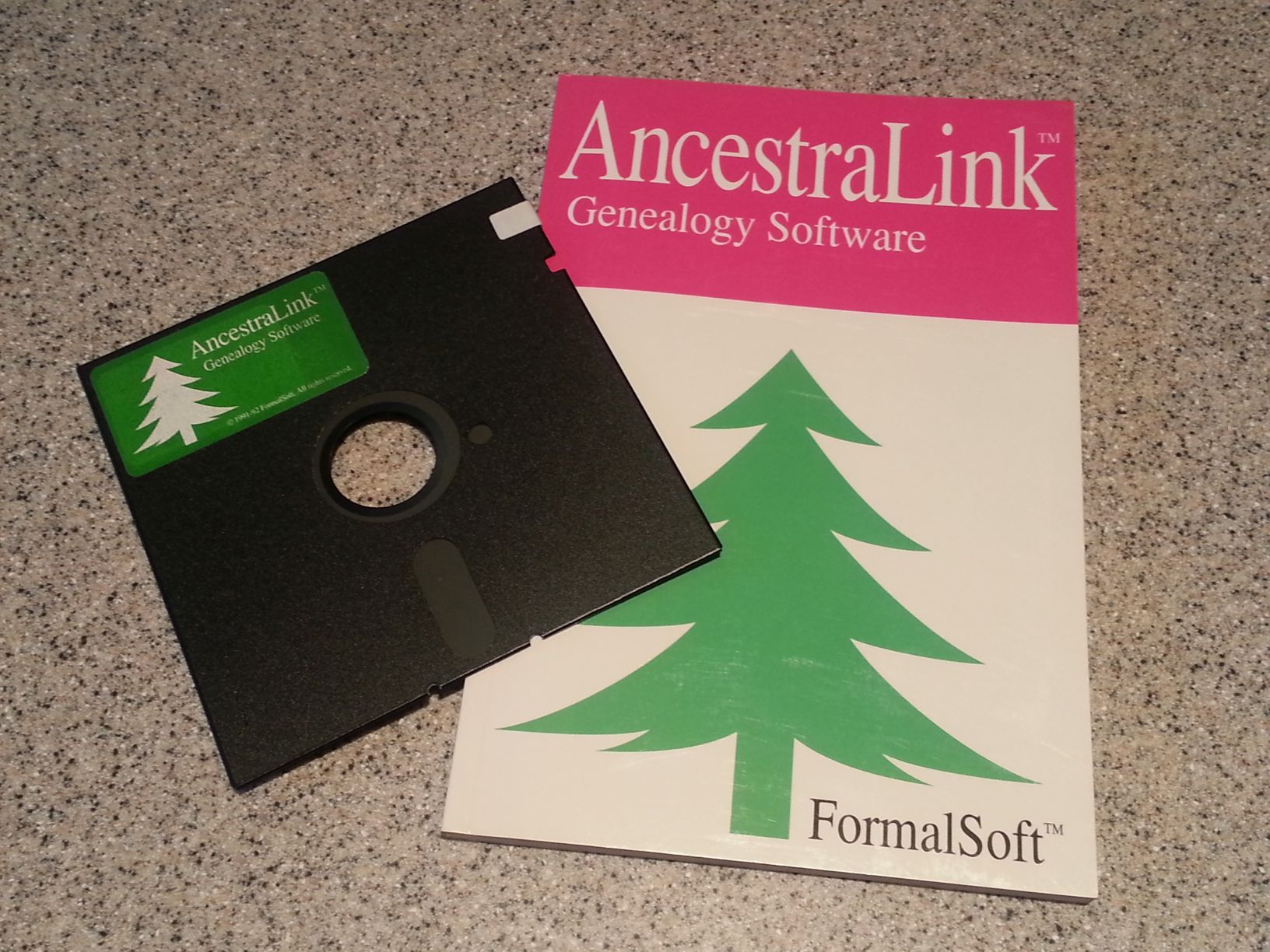 We weren't sure about how AncestraLink would sell, but we managed to get it into some retail stores and sales were nothing to complain about.  Every month sales increased, and it looked like we had a winner on our hands.  My main thought was that we needed to build up some market share before Parsons could release their program.
Then about 6 months after we starting selling AncestraLink, I got a call from Deb at Parsons asking if we would be interested in licensing our program to them.  Apparently, they discovered that writing a genealogy program is much more complicated than most other programs, and hadn't even finished writing the libraries they needed to start.  They didn't even care that our software wasn't an FTM clone.  I knew that they could market AncestraLink in a way we could only dream of, so we agreed to an exclusive license with them.
They gave us a list of items we needed to address, mainly just changing the name of the program.  It only took a couple of weeks to make the changes, and in early 1992 Family Origins was born.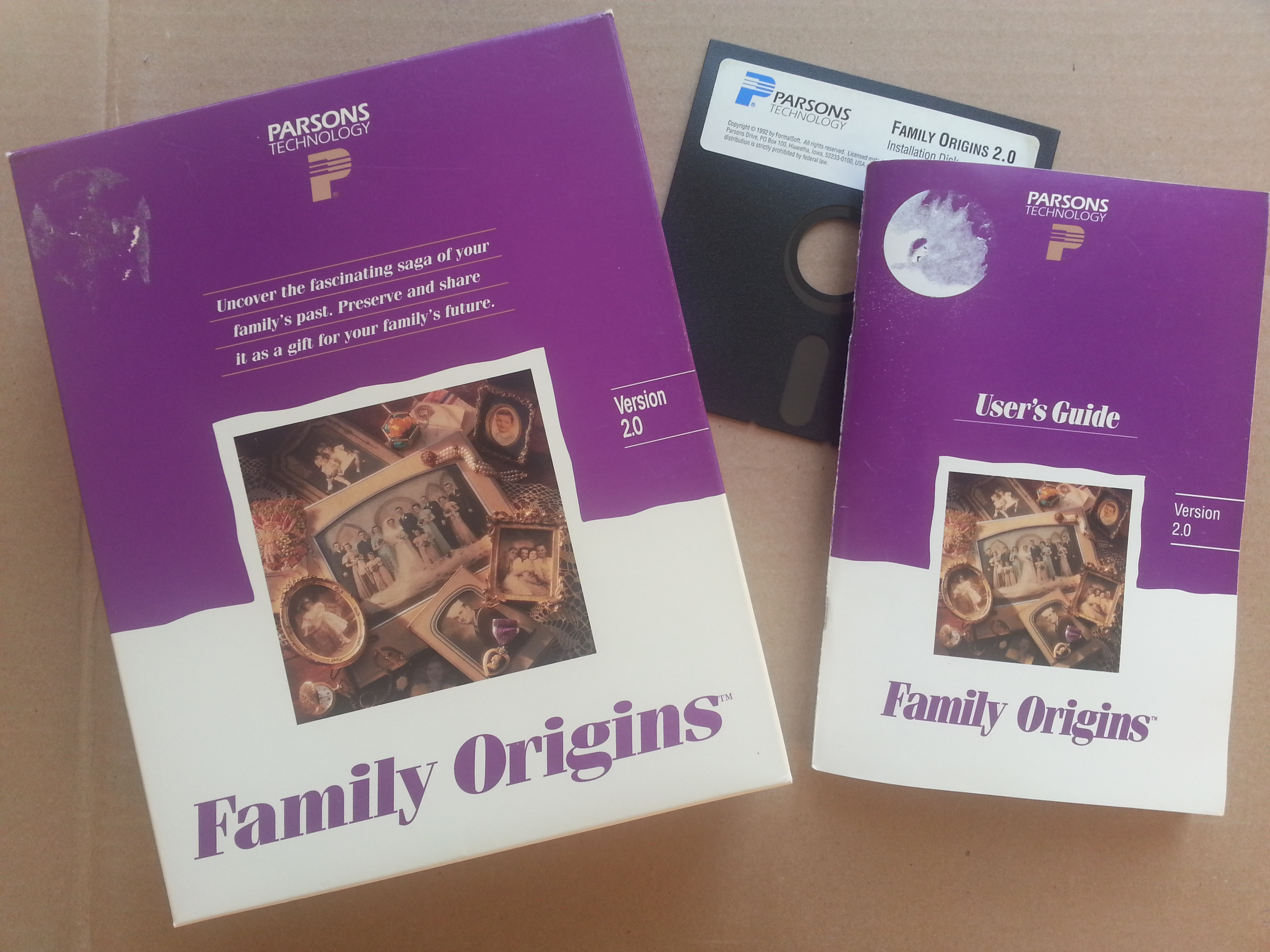 I didn't realize at the time what a big part of my life had just begun.  Our ProCalc 3D program never saw a version 2, but Family Origins grew to be one of Parson's best-selling programs, and in the process brought me more joy and heartache than a software program should be allowed to.