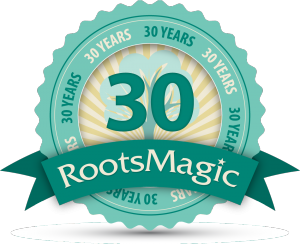 NOTE: This is Part 6 of our ongoing series documenting the history of our company. If you're just joining us, be sure to read Part 1, Part 2, Part 3, Part 4, and Part 5.
Now that we were basically a software "development" company rather than a publisher, I devoted full time to working on Family Origins.  Our agreement with Parsons was that we provide a new upgrade once a year, and they handled everything else… sales, marketing, and tech support.
The first couple of years were mostly uneventful.  We worked on new features that customers were requesting, and Parsons took care of the rest.  But there was always one item hanging over my head.  There was this newfangled operating system called Windows that customers wanted a genealogy program for.  The only problem was that I had absolutely no experience programming for Windows.  And it wasn't a simple transition.  Programming for DOS and programming for Windows were two different animals.  In hindsight, I realize how many programs just disappeared because the company couldn't (or wouldn't) make the transition to Windows.
Realizing what a big job it would be to rewrite Family Origins to run under Windows, I decided on a different route.  Rather than cut my Windows programming teeth on a major project like Family Origins, I taught myself Windows programming while writing a much simpler program.  This little program started out as not much more than a calendar tied to a word processor control so that you could type in some text for any day past or future.  I tweaked it a bit more, and as it got stable, I approached Parsons to see if they would be interested in selling it.  We ended up licensing it to them, and they released it as Daily Journal.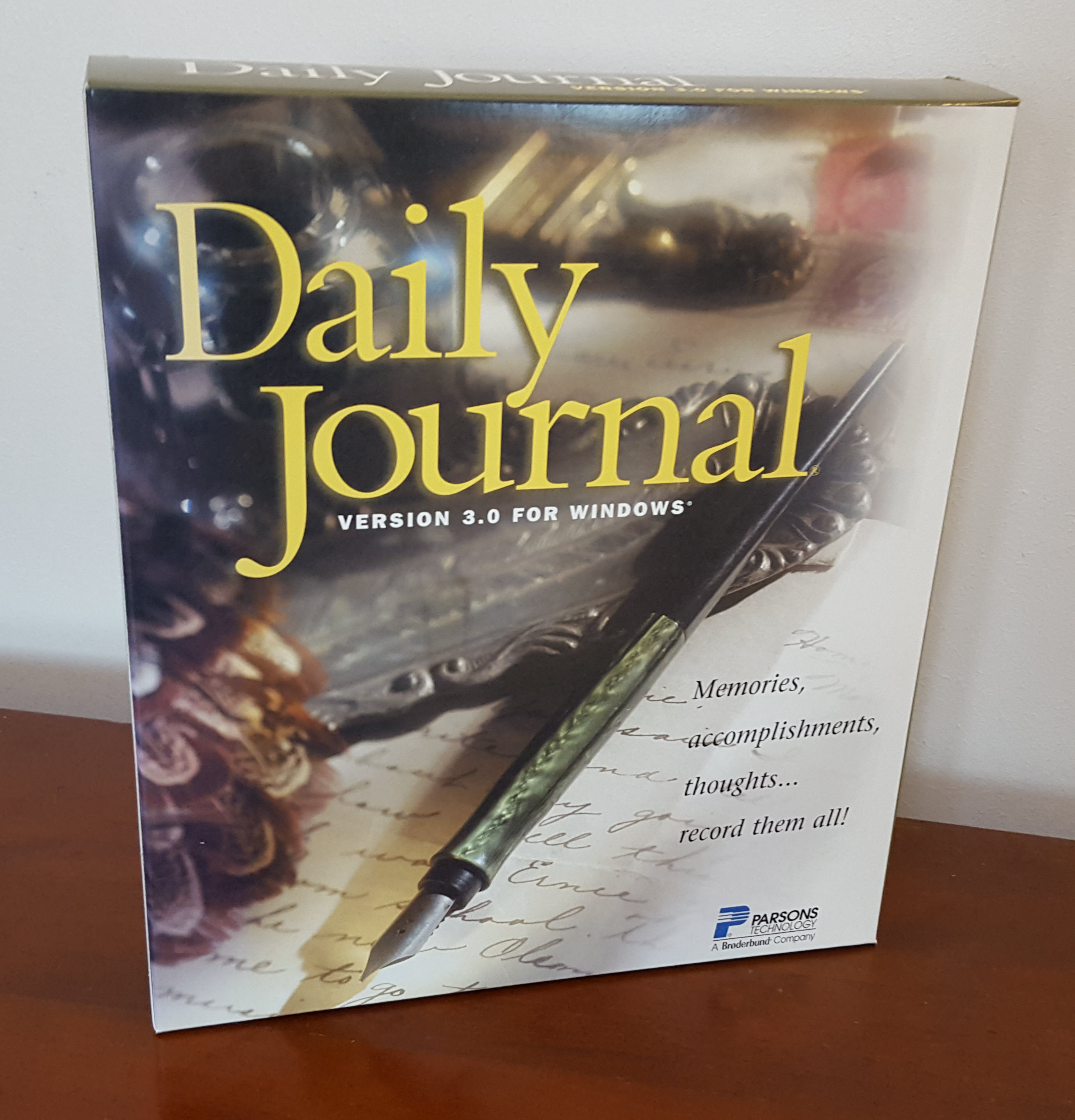 Although Daily Journal started out as simply a way for me to learn how to program for Windows, it became very popular, and we ended up releasing 3 versions over the years.
Once Daily Journal was published, I began working full time on the Windows version of Family Origins.  Parsons decided to just continue the version numbers, so the last DOS version of Family Origins was 2.5, and 3.0 became the first Windows version.  Version 3 turned out to be just the first of several rewrites of the Family Origins software.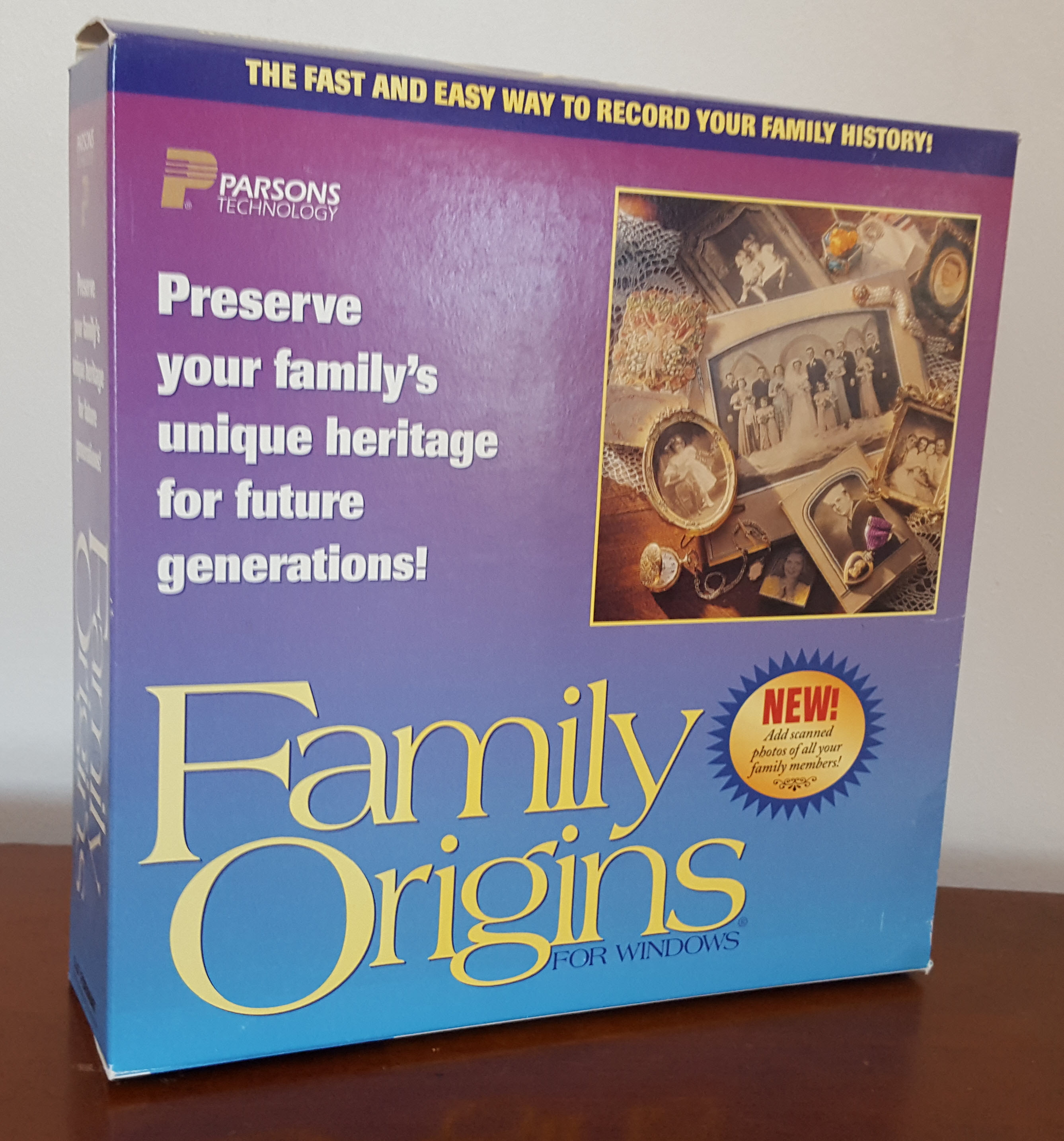 After the release of Family Origins for Windows, it became clear that we needed to increase the limitations of the software.  Family Origins was limited to 32,000 people in a single file, which was sufficient for most people but was increasingly limiting to users.  The file format of the original Family Origins was a proprietary format that I made up myself but to handle larger files I decided to switch to a real database engine.  I settled on a dBase file format, which at the time was a safe choice.  Since this was going to be a complete rewrite anyways, I also switched programming languages from Turbo Pascal to Microsoft C++.  I didn't really want to change languages, but Parsons Technology had recently been purchased by Intuit (the Quicken people), and there were rumors that Microsoft was planning to buy Intuit.  I figured if Microsoft bought Intuit, then Family Origins would need to be written in a Microsoft language, and I didn't want to have to do yet another rewrite if they did.
Once we had Family Origins 4 out, Parsons started testing out other markets.  One short-lived product was a German version of Family Origins called Ahnenforscher.  We translated the program, help files and documentation into German, but sales weren't sufficient for Parsons to want me to create any updates to the software.
Another market Parsons wanted to test was the bargain bin CDs in office supply stores.  They had me modify an older version of Family Origins, which was then renamed Discover Genealogy and sold for $9.95.  Although sales weren't spectacular, the low price of Discover Genealogy did open up the world of family history to thousands of people.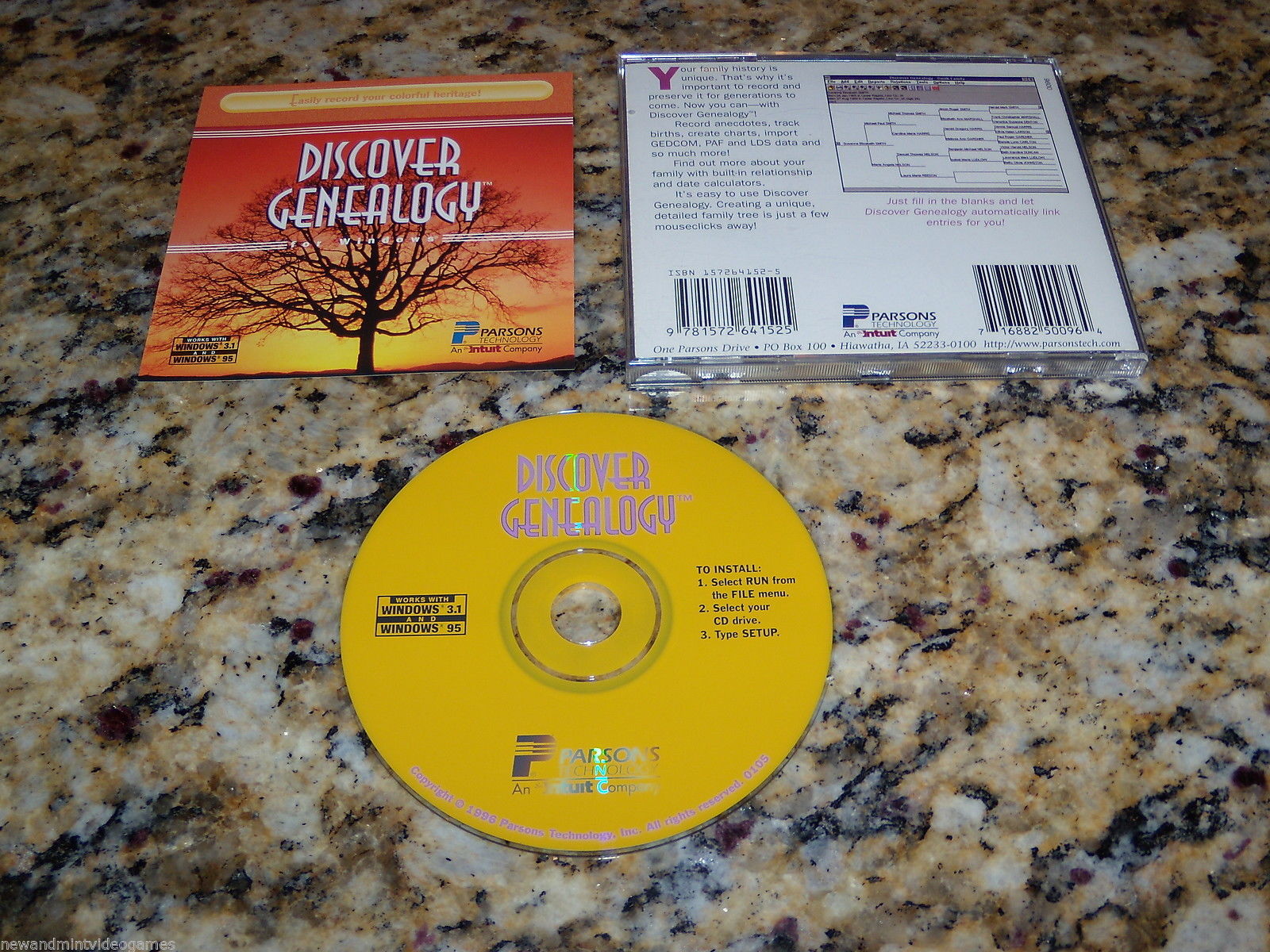 We continued to release a new version of Family Origins every year for 10 years, with several of those upgrades being rewrites to support things like multiple databases open at the same time, and dragging and dropping people from one file into another.  Over the years Family Origins became well known, but most users never knew anything about FormalSoft, the company that actually wrote the program.  But no matter how much I enjoyed writing new versions of Family Origins and adding features that users requested, it was the behind the scenes issues that ultimately led to me "abandoning" Family Origins and starting back out on my own again.
NEXT: Mergers, acquisitions, and fights for the rights to Family Origins