WebSearch.
And why is it that every time a tab is disclosed another blurred one (2) appears?
RootsMagic 4 makes it easier than ever to search online for information about your family.  Just switch to the WebSearch tab and RootsMagic will do an online search for the currently selected person.  And if you want to find someone else just click their name in the side list and RootsMagic will automatically search for them on the selected site.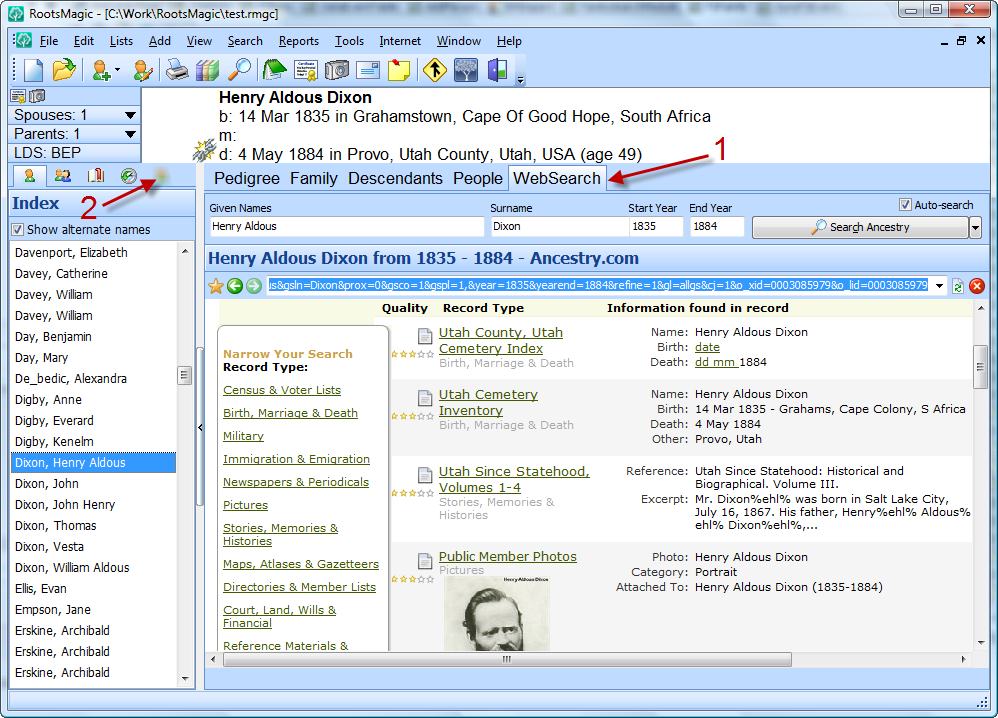 Of course nobody wants to search just one site, so RootsMagic lets you select which site you want it to use.  Click the little drop arrow to the right of the search button and choose the site you want to search. If you want to add additional sites that we don't include (or if you want to hide some of the built-in sites), choose "Manage Search Providers…".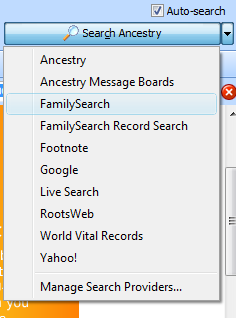 Here you can uncheck any sites you are boycotting or just don't want appearing in the list.  Or you can select the "Custom Search Providers" tab to add new search engines.  I won't go into gory details about adding a new search engine here, but it really is quite easy to do, even for a non-programmer.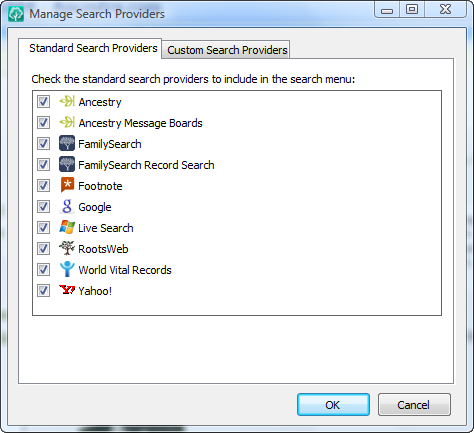 Well, that's one more new feature, with at least 10 more to go.
Oh, and I'm pretty sure that last new blurred tab above is the last one (for now).  I think we figured out what keeps causing them to appear and got it taken care of <g>.