Well, I'm finally caught up from the RootsMagic cruise, and ready to wrap up the last 5 or 6 new features coming in RootsMagic 4.
Welcome to the new edit screen.  Now, before you say "It's different so I hate it", let's talk a little bit.
One big problem in most genealogy programs is all the screens required to enter information.  Currently in RootsMagic (versions 1-3), there are 3 different edit screens… 1) Edit Person, 2) Edit Fact, and 3) Edit Family.  I bet there are some RootsMagic users who didn't even know about the Edit Family screen (found by doing Edit > Family from the main menu).  And most other programs split a person's information among even more screens.
Let's take a look at RootsMagic 4's new edit screen.  The left half of the edit screen is a list of every piece of information about the person: their name(s), spouses, parents, facts, events, and even DNA tests.  The right half of the screen is a "live edit" panel for the currently highlighted row.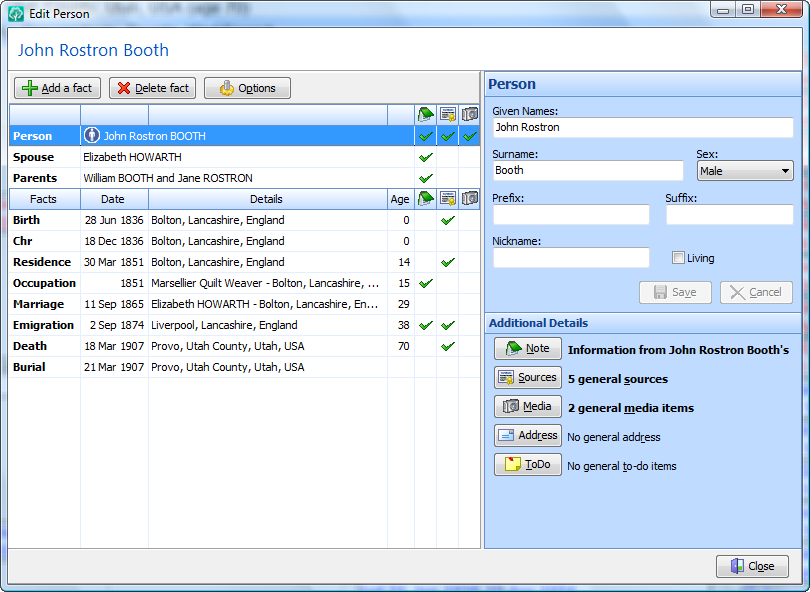 Select the "Person" row, and the live edit panel lets you edit the person's name and sex.  Select a different row (like the "Emigration" fact in the screen below), and the live edit panel lets you edit the details for that piece of information.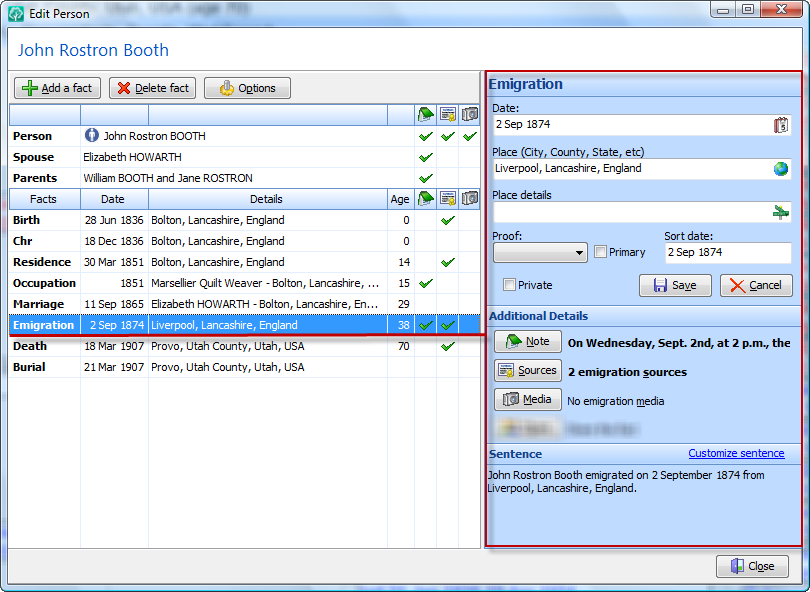 In addition to the live edit fields, RootsMagic 4 also shows whether there are any notes, sources, media, or XXXXX for that piece of information (looks like Bruce got ahold of the blurring tool again).
And if you select one of the family rows (like the parents in the screen below), you can edit details about that family (like the relationship to each parent).  And don't worry about losing those shortcuts you have gotten used to… you can still click the little green checkmarks to directly edit notes, sources, and media.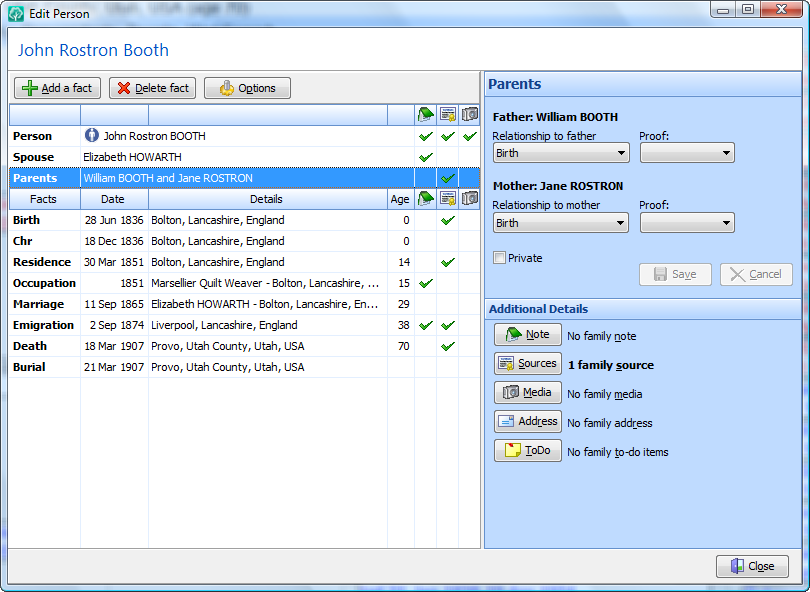 So there you have it.  The ultimate edit screen.  The one-stop place for a person's names (primary and alternate), families, events, facts, DNA tests, and more.  And we'll have more fun next time when I break out the un-blurring tool.