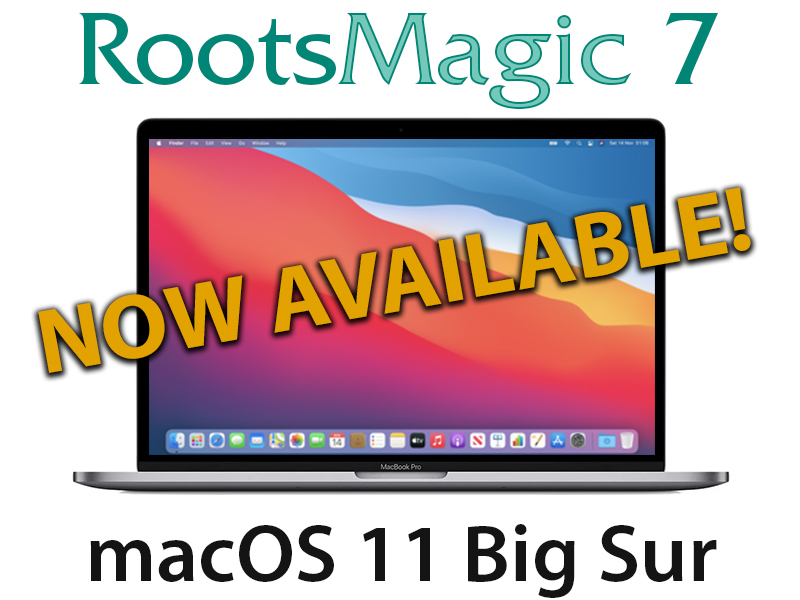 We are pleased to announce that RootsMagic 7 is now available for Apple computers running macOS 11 Big Sur. When Big Sur was released last month, it made some changes that broke the wrapper that allowed RootsMagic to run on macOS. While users with previous version of macOS could still use RootsMagic, users who had upgraded to Big Sur found that RootsMagic (and many other software applications) stopped working.
After much work and testing, the wrapper for RootsMagic 7 has been updated to run on Big Sur, as well as prior versions of macOS.
Users who installed a previous version of RootsMagic 7 on their Mac should uninstall RootsMagic before installing the new wrapper. Full instructions are found here.
Those users that are installing RootsMagic 7 on their Mac for the first time may download it here.
RootsMagic 8
In addition to the updated wrapper for RootsMagic 7, we are hard at work finishing up RootsMagic 8.  Version 8 is a fully-native, 64-bit macOS application and runs great on macOS Big Sur. Keep watching for more news about RootsMagic 8.