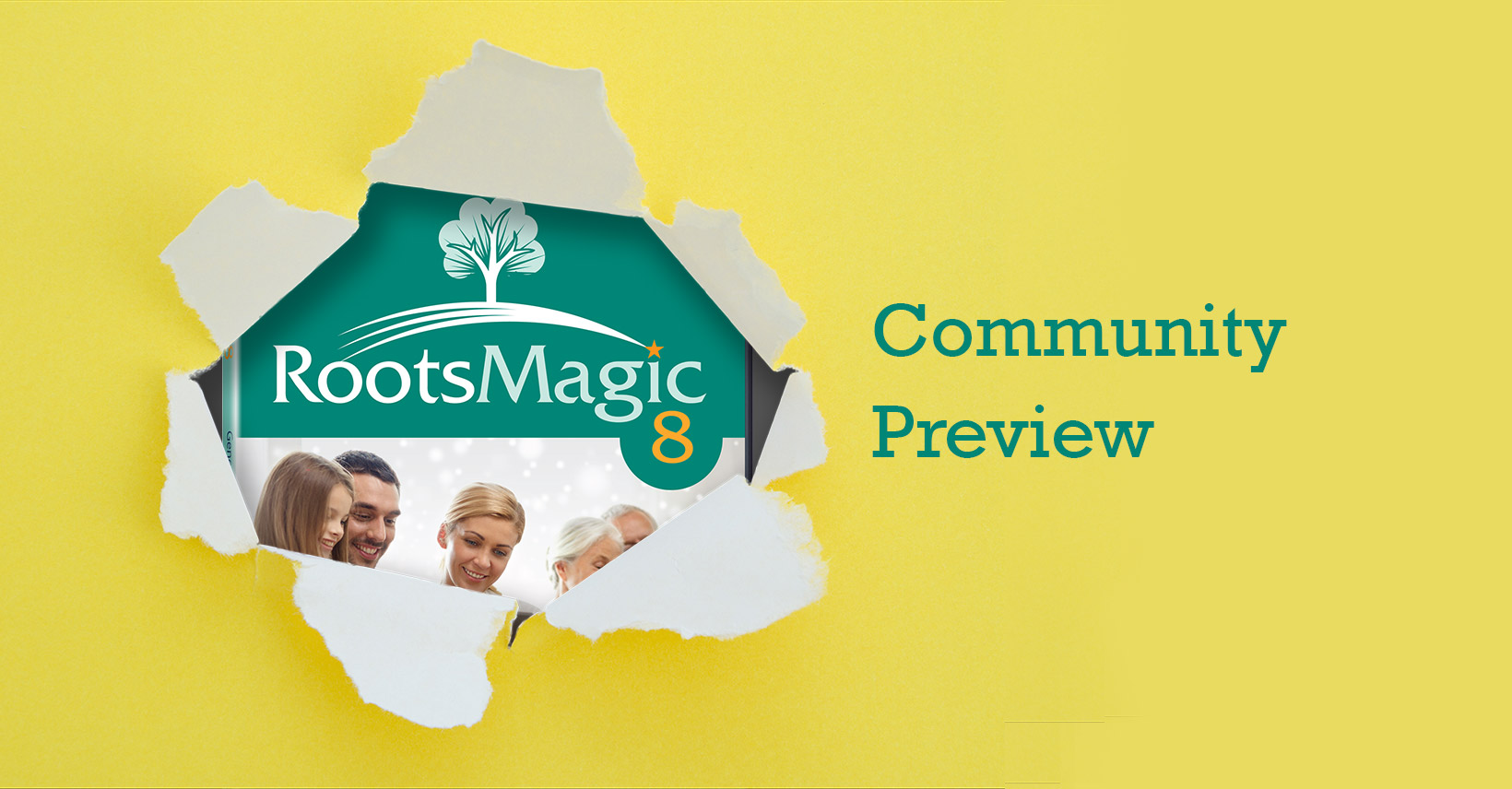 With a new year comes a new release. We are excited to present the RootsMagic 8 Community Preview!
Now, you may be asking yourself- "What is a community preview?"
Basically, it is pre-release software. RootsMagic 8 has already been through extensive development and testing, but there is still some "spit n' polish" before we are ready to officially release it. The Community Preview is a chance for us to get feedback from a larger group of testers and a chance for you to get acquainted with the software early.
As we are expecting a lot of feedback as we open the floodgates, we respectfully ask that you please do not contact our technical support regarding the preview. Our technicians are still becoming acquainted with the software themselves and are unable to offer any help with it until it is officially released.
In the meantime, we've set up a new special Facebook group just for users to discuss the preview with others. We've also made a special feedback form to send in any errors, bugs, or suggestions.
Do you still have questions? Check out our Frequently-asked questions for important answers to common questions.
Are you ready to take RootsMagic 8 for an early spin? Get the RootsMagic 8 Community Preview today!