People? Mark Tucker's guess sure sounded a lot more exciting.
But even if the People tab can't automatically do all your genealogy for you, it will help you quickly and easily analyze your data in ways that used to require tedious creating and printing custom reports.
So let's take a look at this People page. Click on the screen shot below so you can actually see what it looks like.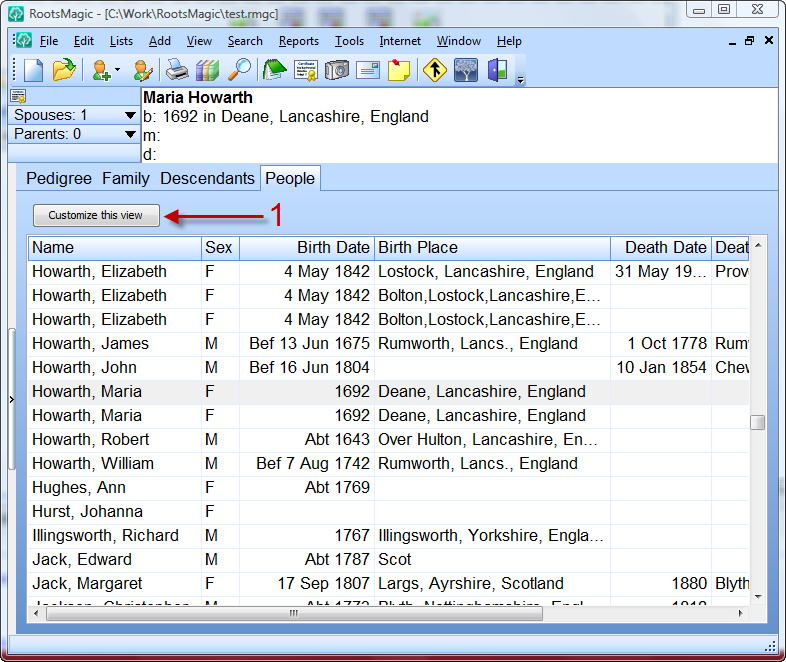 At first glance the People page looks like just another list. There are a couple of differences though, the first being the "Customize this view" button. When you click the Customize button RootsMagic will let you select which columns you want to display in the list.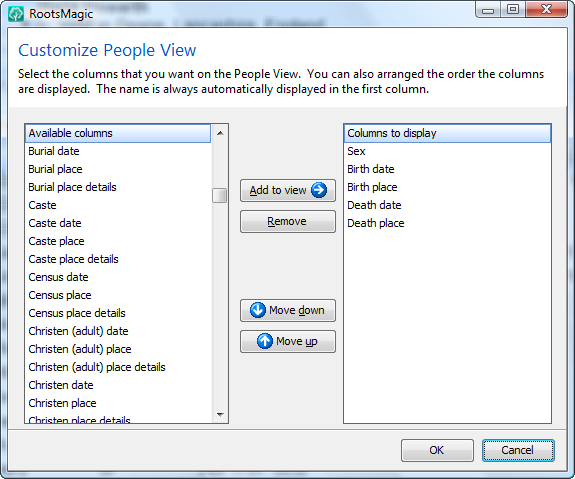 Select the column you want in the left list, then click the "Add to view" button (you can also just double click on a field to move it over). You can add up to 50 columns to the view, and you can change them anytime you want. Once you have selected the columns you want, just drag and drop them into the order you want them in the view.
Then comes the fun part. Any column you add to the People view is fully sortable. Want to see your people grouped by birth place? Just click the birth place header and your wish is RootsMagic's command. Want to see everyone in death date order? Just click the death date column (just make sure you added that column first). Here's an example of the People view sorted by birth place.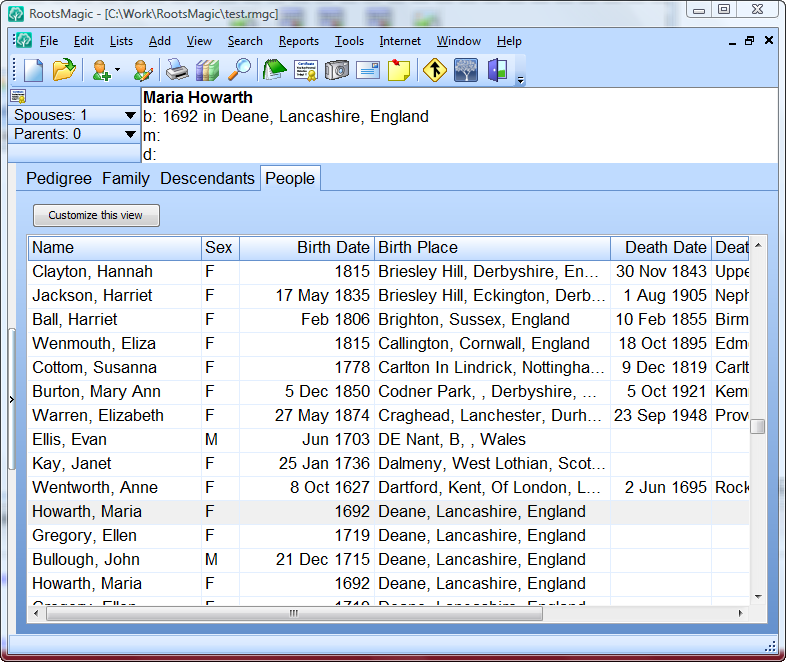 Oh, and if you do add 50 columns, RootsMagic will let you scroll to see them all (obviously), and will even keep the person's name (in the first column) frozen on the screen so you don't lose track of what information belongs to who.
Well, back to programming. I've been hearing rumors that some users want us to get this released.