I am at the BYU Family History Conference all week. But here's a quicky for you.
If you've done much merging, you know that most of your time is spent staring at the screen comparing names, dates, and places. In RootsMagic 4 it is color to the rescue…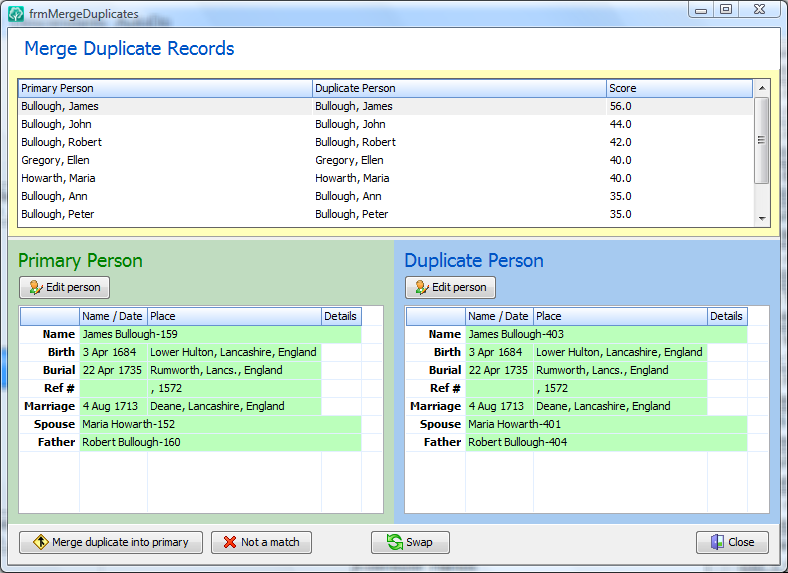 If you noticed all the green on the two possible duplicates on this merge screen, you may have realized that green means the fields match on the two records. So if you see a bunch of green, it means to don't have to spend as much time comparing every field of the two records before making a decision whether to merge them. Now take a look at this one…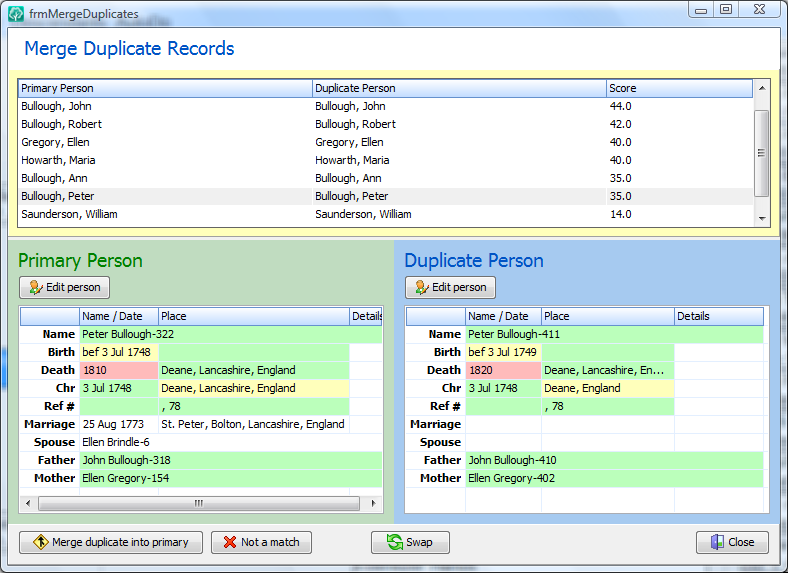 These possible duplicates have some yellow fields and a red field. Yellow indicates that the fields are close but not exactly the same, and red indicates they aren't the same at all. So if you are seeing red, it means don't waste your time comparing all those fields.
There are a several other areas where RootsMagic 4 uses colors like this, but we'll let you have the fun of discovering those for yourself.
Tags: RootsMagic, RootsMagic 4 preview